Austin McLennan, BA, CPHR
Senior Consultant - Engineering, Construction, Operations & HR Recruitment
Image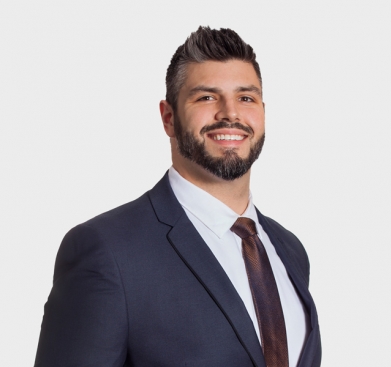 Contact
Austin McLennan, BA, CPHR
Senior Consultant - Engineering, Construction, Operations & HR Recruitment
As a Senior Consultant with Meridia, Austin connects top talent in the fields of engineering, construction, operations and HR with Atlantic Canada's leading organizations. His belief in building strong, lasting relationships is evident in the care he takes to understand the goals and requirements of both candidates and employers.
With a well-established network and a focus on results, Austin has established a strong track record for creating ideal matches. His dedication to providing top-quality service and outstanding candidate care have enabled him to build a strong reputation in the industry.
Before joining our team, Austin began his recruitment career as a Consultant in Engineering and Technical recruitment for an Alberta based recruitment firm providing solutions for contract, permanent, and executive roles. He obtained his CPHR designation through CPHR Nova Scotia in 2022 and is currently on the Board of Directors for the Construction Association of Nova Scotia, as well as the current Chair for the CANS Emerging Leaders Committee.
Originally from Edmonton, he was recruited to Halifax to play football with Saint Mary's University in 2006 and has since made Halifax his home.
Areas of Specialty
Learn more about Meridia and the services our team provides.
Sometimes it's the first time a candidate has interviewed in 15 years. I like providing the advice they need to make sure the best version of themselves really shines through.