Katherine Risley, FEC (Hon.)
Partner - Engineering, Construction & Operations Recruitment
Image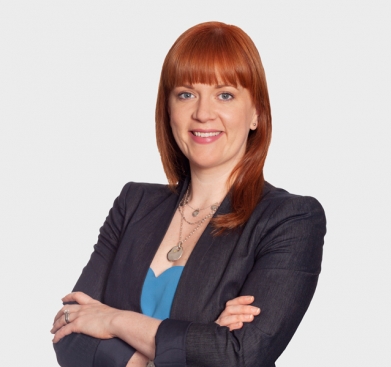 Contact
Katherine Risley, FEC (Hon.)
Partner - Engineering, Construction & Operations Recruitment
Professional, outgoing, and engaging, Katherine Risley brings more than a decade of recruiting experience to her role as Partner with Meridia Recruitment Solutions.
Katherine specializes in recruiting top talent for Engineering, Operations, Construction and Supply Chain roles. She has an aptitude for finding strong technical candidates for clients with urban and rural operations throughout Atlantic Canada. Katherine's expertise, knowledge and established networks ensure she delivers highly skilled, qualified candidates to all her clients, always ensuring the perfect match is made.
A graduate of Acadia University with a Bachelor in Business Administration, Katherine began her career working in the HR department of a local manufacturing organization recruiting for Operations and Engineering roles. Seeking new challenges, she relocated to join a highly regarded recruitment firm based in Toronto, Ontario. While there, she managed a number of specialized technical recruitment areas, and established a strong track record of delivering recruitment solutions for a wide variety of organizations – from small start-ups to some of Canada's largest employers.
Katherine returned to Halifax and joined Meridia in 2012. Her strong understanding of progressive recruitment and retention practices combined with her insight into market and industry trends, have earned her the trust and respect of candidates and clients alike. Clients appreciate Katherine's knack for developing a clear picture of their ideal candidate and her drive as she works until she's found the right match.
Katherine is also certified coach through Coach U and a member of the International Coaching Federation. Offering her clients an increased ability to identify and achieve personal and professional goals, she brings her straightforward, dynamic and flexible style to every coaching engagement and is known for the partnership she creates with her clients to help them achieve a greater capacity to perform.
Katherine volunteers her time with the Canadian Progress Club - Halifax Citadel, Engineers Nova Scotia (Women in Engineering committee), the Discovery Centre, Immigrant Services Association of Nova Scotia (ISANS) and and Phoenix Youth Programs. In 2019, Katherine was selected by Engineers Canada to receive an honorary Engineers Canada Fellowship, in recognition of the substantial efforts she has made over the years to improve female participation in the engineering profession in Nova Scotia.
Areas of Speciality
Learn more about Meridia and the services our team provides.
What do I love about my job? The right job truly can change someone's life, and that's definitely a good reason to get up in the morning.