Katherine Risley, FEC (Hon.)
Managing Partner
Image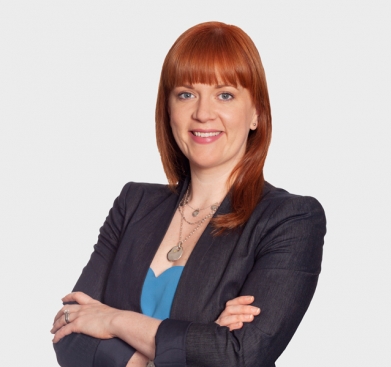 Contact
Katherine Risley, FEC (Hon.)
Managing Partner
Professional, strategic and engaging, Katherine Risley brings nearly two decades of experience as a trusted talent advisor to her role as Managing Partner with KBRS. She is results focused with a strong understanding of progressive recruitment and retention practices. Katherine is also a certified coach with a passion for making a positive impact and helping people and organizations achieve their goals. She is committed to continuous improvement in the best interests of our clients, our candidates, and our team. 
Over the years, Katherine has played an active role in supporting the growth of Meridia Recruitment Solutions, a KBRS company, which has become the fastest growing service line in the organization. She continues to lead Meridia's Engineering, Operations, Construction and Supply Chain recruitment vertical in addition to supporting the management of KBRS.  
Katherine leverages proven strategies for identifying strong technical candidates for clients with urban and rural operations throughout Atlantic Canada, as well as large scale global recruitment needs. Her expertise, knowledge and established networks ensure she delivers highly skilled, qualified candidates to client organizations, always ensuring an ideal match is made. 
Katherine began her career working in the HR department of an Atlantic Canadian manufacturing organization before joining a multinational recruitment firm's Toronto office. She returned to Halifax nearly a decade ago to join Meridia. Over the years she has established a strong track record of delivering recruitment solutions for a wide variety of organizations – from small start-ups to some of Canada's largest employers. 
A graduate of Acadia University with a bachelor's in business administration, Katherine completed her coaching training through Coach U and is a member of the International Coaching Federation. An active volunteer and community leader, she is the Past President and current member of the Canadian Progress Club of Halifax Citadel, Co-Founder and member of the Women in Engineering Nova Scotia committee with Engineers Nova Scotia, and Board Member of Phoenix Youth Programs. She has also volunteered with the Discovery Centre and Immigrant Services Association of Nova Scotia (ISANS). In 2019, Katherine was selected by Engineers Canada to receive an honorary Engineers Canada Fellowship, in recognition of the substantial efforts she has made over the years to improve female participation in the engineering profession in Nova Scotia. 
Areas of Speciality
Learn more about Meridia and the services our team provides.
What do I love about my job? The right job truly can change someone's life, and that's definitely a good reason to get up in the morning.