Jason Ozon
Consultant - Finance & Accounting Recruitment
Image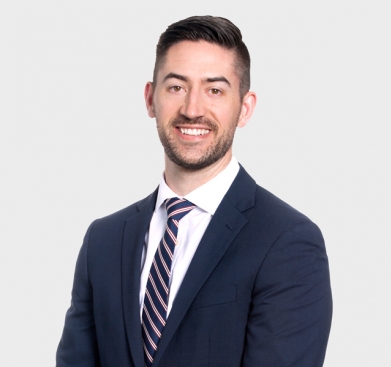 Jason Ozon
Consultant - Finance & Accounting Recruitment
With his broad business acumen, strong work ethic and pragmatic approach, Jason is able to find the best talent in every search. Drawing from years in sales, customer service, and management roles as well as recently managing KBRS' Executive Search recruitment team, Jason is determined to achieve results and passionate about serving his clients and meeting candidates needs.
Jason's professionalism and strong communication skills have resulted in a strong network in the business community, one he brings with him to the Meridia Recruitment team.
Jason holds a Bachelor of Arts with a Major in English from St. Francis Xavier University. While at StFX, Jason stayed well connected to the student body, serving as Vice President of his residence and Co-Manager of the XHL, StFX student ran intramural hockey league. Jason also gave back to the local community volunteering his time with Shinerama and L'Arche House.
Outside of the office, Jason keeps an active lifestyle, playing hockey, golf, and many outdoor activities with his Nova Scotia Duck Toller, Goose. Believing it's important to give back to the community you live in, Jason finds ways to donate his time to various charities like the United Way.
Areas of Speciality
Learn more about Meridia and the services our team provides.
I love being a part of a team that shares a commitment to providing outstanding care to our candidates and excellent results for our clients.