Image

Contract Employees: More than a Bandage Solution
One of the most interesting trends of recent years has been the growth of contract work in North America. Fueled by restructurings, downsizing, retirements and individuals re-entering the market after an extended stay at home, estimates suggest that up to 25 percent of the global workforce will eventually be working on a contract basis.
That is a significant number, and it is prompting organizations to rethink the way they access skills and knowledge in times of need. Many are turning to contract professionals when faced with sudden or unexpected gaps in their teams. Others are hiring interim resources to see if a more permanent increase in their workforce is feasible. And some are building it into their long-term strategies, defining when and why they will draw on contract employees to address situations or advance growth.
Image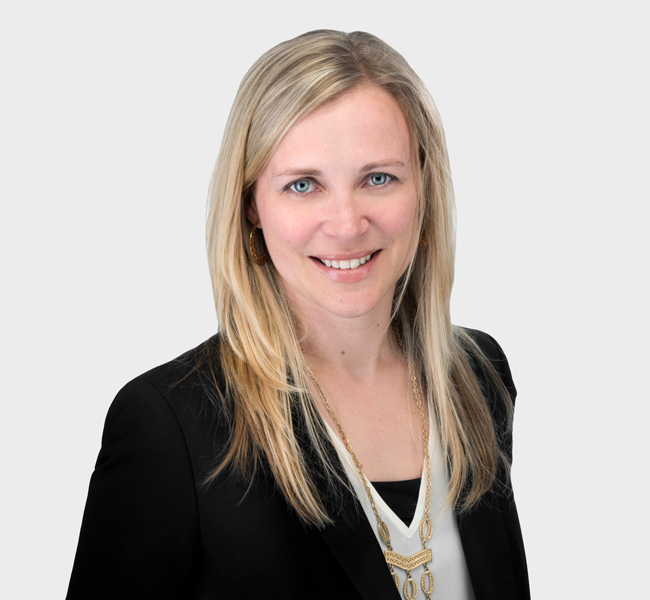 "...estimates suggest that up to 25 percent of the global workforce will eventually be working on a contract basis."
- Heather Labucki, Partner - Finance & Accounting Recruitment
Whatever the reason, the flexibility of this talent base enables you to access short or long-term support in meeting your objectives. If you have never hired contract employees before, consider the following examples of how they can deliver benefits for your business:
Employee Retention. Every business experiences busy periods. But there is a tendency during these times to assign more duties to top-level performers because they will not only get the work done, they will do it right. The result is that these performers are often putting in late hours at the office to manage that workload long after other employees have gone home. That can lead to burnout, compromised productivity, errors and the risk that they may simply quit.
Bringing in contract employees is a cost-effective means of enhancing team capacity, efficiency and balance while reducing the risk of exhaustion and stress among your top performers. These performers stay engaged and happy in their current positions, and you reduce the risk of a costly, time-consuming recruitment campaign to replace them.
Develop Top Performers. Your high-potential team members can only develop that potential if they take advantage of opportunities to learn and test new skills through training or business-critical projects. And the projects they take on likely have the potential to improve processes or enhance productivity.
Contract workers make it possible for your employees to pursue these opportunities for growth. Even in instances involving particularly specialized roles, you'll find there are many individuals with the necessary experience and skills to take on short-term assignments, so that full -time employees can focus on new and exciting projects. This way, you can continue to enhance the strength and knowledge of your team, and achieve new growth for your organization, without any interruptions or compromise in your day-to-day operations.
Fill the Gap. There is a tendency among businesses to fill positions as quickly as possible, particularly unexpected openings for key team roles. But that haste can be quite costly. A study by the Society of Human Resources Management (SHRM) found that the expense of a bad hire may be up to 5 times that individual's annual salary.
A more pragmatic approach is to fill the gap with a contract employee as you conduct the search for a more permanent solution. This enables you to take your time in assessing the right fit for the position and still have the expertise you need in place to meet business objectives during the recruitment process.
In fact, you may ultimately find that the contract employee is the right fit for the job and mutually agree to make the arrangement more permanent.
Clean Up. Have a backlog of work that you have not been able to clear away? Are there projects lingering on the backburner that could expand or enhance your business, but you lack resources you can allocate to them? This is where contract workers can really be of help, resolving outstanding issues or laying the groundwork for the next big success as you and your team focus on other priorities.
Recruitment Strategy Evolution. There are compelling reasons to not only bring in interim resources, but also make such hirings part of your business strategy. A relatively common approach in larger markets is to use contract employees for high turnover roles, where organizations regard contract employment as a kind of working interview. If the arrangement works out, you can offer the individual a permanent position; if not, you can easily fill the position again at a relatively low cost. Either way, by hiring interim resources, you make it easier for you, and your top performers, to continue growing your business.
Many employers opt to use a recruitment firm that provides interim staffing solutions to source suitable contract employees and take care of the administration of payroll and benefits. Should you have issues with a new hire's performance or availability, a professional recruiter will manage the termination of the contract and quickly re-fill the role. This approach further reduces any risk or administrative burden on hiring organizations.
Employing contract workers doesn't need to be a reactive strategy or the proverbial bandage solution. By taking a more proactive approach and leveraging the skills of experienced professionals to address immediate needs, you can enhance your ability to meet objectives and significantly strengthen your team.
Image

Need to find top talent?
Find the right talent for your organization's unique needs with our team of recruitment professionals.