Aaron Hodgson
Senior Recruitment Specialist
Image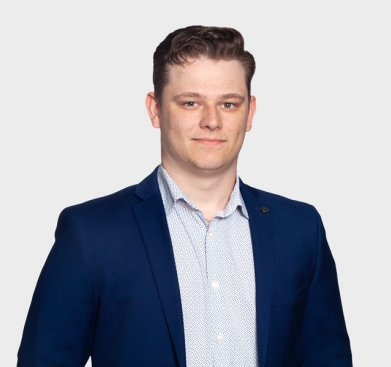 Aaron Hodgson
Senior Recruitment Specialist
As a Senior Recruitment Specialist with Meridia Recruitment Solutions, Aaron Hodgson is focused on finding the best matched architecture, engineering, and construction candidates for our clients in the North Eastern US market. A goal-driven professional, Aaron revels in the opportunity engage hard to find candidates for hard to fill roles while providing exceptional client and candidate care.
Born and raised in Halifax, Aaron graduated from NSCC's Business Administration Program, with a concentration in Management.
In his spare time, Aaron likes to lead an active lifestyle and has a passion for both hockey and football.
Area of Speciality
Learn more about Meridia and the services our team provides.
As a senior recruitment professional I have the opportunity to help a candidate advance their career while making a positive impact on our client's organization. That motivates me to go the extra mile to find the right fit for both our candidates and the client.