Adam Creaghan promoted to Partner, Meridia Recruitment Solutions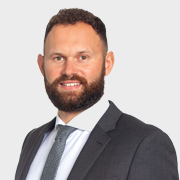 Halifax, NS - Meridia Recruitment Solutions, a KBRS company, is pleased to announce that Adam Creaghan has been promoted to Partner. Since joining the firm in 2018, Adam has played an instrumental role in establishing Meridia's first office in Ontario. Building on the organization's long-standing tradition of excellence in recruitment, Adam has supported leading organizations to find the talent they need to succeed – now and into the future.  
"Clients and candidates appreciate Adam's analytical approach and dedication to helping them achieve the results they need," says Kevin Stoddart, Managing Partner. "He has consistently demonstrated his leadership over the years, and we look forward to a very bright future together."  
Adam specializes in supporting the recruitment needs of legal, finance and accounting, and professional services firms, drawing on his strong business acumen and own experience in accounting, having earned a CPA, CMA designation. He holds a Bachelor of Business Administration from the University of New Brunswick 
About Meridia Recruitment Solutions:
Meridia connects organizations with outstanding professionals by building strong relationships. We offer a streamlined recruitment processes based on a contingency model which means you only pay for our services once a successful candidate is placed. Our approach is informed by the unique needs of today's organizations and is ideally suited to attracting top talent to align with those needs.