Image

Recruiting for Growth
By
Tackling the Labour Shortage in Aquaculture.
Unemployment in Canada has reached record low levels. This may seem like good news but for employers it presents a challenge. Organizations are struggling to find the people they need to grow and even sustain their business. Competition for skilled talent is fierce. Canada has a labour shortage that is expected to continue for at least the next decade, a challenge worsened by an aging population and low birth rates. Few places is this more acutely felt than in the rural communities of Newfoundland and Labrador where many aquaculture organizations have established their operations.
According to Newfoundland Aquaculture Industry Association (NAIA), the growth vision for our province's aquaculture industry will require an additional 1,100 person years of employment. Yet, as BDC's national Labour Shortage Study reveals, labour shortages are most serious in Atlantic Canada where 50% of the employers surveyed reported difficulty hiring new employees. The combination of a competitive talent market, a growth orientated industry, and remote locations present definite challenges. However, a robust and innovative recruitment strategy can convert some of these challenges into opportunities.
Historically, the industry has been successful in drawing local workers who provide a rich talent base and who in turn benefit from the opportunity to live and work in their home communities. In the future, as the industry grows, technology evolves, production becomes more sophisticated, and the demand for skilled and semi-skilled employees increases, recruitment and retention efforts will become more challenging. Increased human resource capacity, beyond local workforces, is required to sustain the anticipated industry growth.
Many of our clients with operations in rural areas tell us that attracting top talent is their number one challenge. There are several common obstacles our clients face in rural recruiting. Firstly, they struggle to capture the attention of potential candidates. Once an applicant does materialize the second challenge is assessing fit with the role requirements and the organizational culture. Employers often fear that the candidate hasn't truly considered the lifestyle impact of a move to a rural area. Finally, it's not just the candidate whose wants and desires you need to consider, but also the candidate's family. Relocation is a major family decision, even more so when the relocation is to a smaller more isolated location.
Image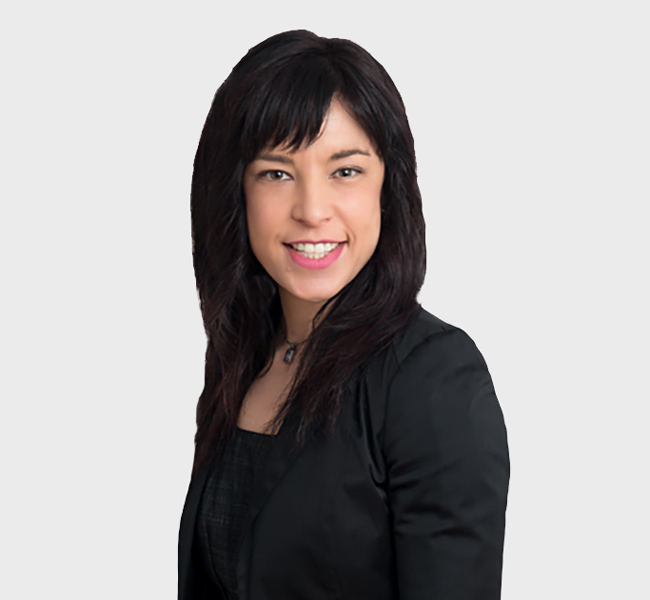 "The most progressive organizations are always in recruitment mode. Even if your recruitment issues are not urgent today, people can choose to leave at any point, without warning."
- Natalie Hand, Partner - Newfoundland & Labrador
Talent is the single biggest determinate of an organization's success. So how can you overcome these circumstances and position your organization to attract the best talent – your most important asset?
Cast the net wide. Don't rely solely on applicants to your job posting. Finding your ideal candidate does take some digging, and often this is why our clients engage our recruitment services, but there are several ways you can complement a job posting:
Use an employee referral program. Make your team aware of opportunities and provide incentives for them to suggest future co-workers.
Connect through social networks. Research and connect with contacts on social media who match your candidate profile. Depending on the role, LinkedIn can be a useful tool to identify candidates with the required skills and experience. Using keyword searches you can start with candidates currently in your province and then work your way across the country. From here you can also connect with candidates who have ties to the region and who may be more easily enticed to return. Leveraging college and university alumni associations within the province may also be a great way to connect with previous residents of the province. Often alumni coordinators are willing to send out a message to a program's alumni to let them know about a particular opportunity or post the opportunity to an alumni job board.
Leverage your business network. We often hear stories from candidates of how it was a vendor or friend of their new employer that told them about the opportunity. Use your own network, both personal and professional, to spread the word.
Engage underrepresented groups. Ensure that your job posts are available to a wide variety of audiences, including local Indigenous communities and newcomers to Canada, who may not be in your traditional networks of potential candidates. Promote your opportunities through relevant publications that best reach these communities and consider how you will ensure your recruitment process is welcoming and free of bias that may create unnecessary barriers for candidates.
Play to your strengths. For the right candidate, the opportunity to be gainfully employed while enjoying a rural lifestyle will be a big selling feature. When it comes to rural recruitment, we have experienced the most success recruiting candidates with rural roots. This is particularly true of those who are originally from a rural community in Atlantic Canada, who have left for education or employment, and who are interested in a move back home or at least closer to family and friends. However, candidates from around the globe, with exposure to a rural lifestyle may be eager to return to it.
Support your talent pipeline by engaging youth. Your future workforce may be closer than you think. Youth and new entrants to the workforce can be trained and positioned for long-term success in your organization but first you need to engage them. Your ability to articulate opportunities for growth and development will help you to attract the best people. Top performers are typically interested in advancing their career. It is up to you to help them envision what their career path could look like with your team. Consider what opportunities exist to inform students before they enter post-secondary education and how you can keep them engaged – social media can be an effective tool.
Examine and strengthen your employer brand. Just as you market your product to clients and customers so too must you market your company and career opportunities to prospective candidates. Consider "What is your story"? Most organizations have a great story to tell. It may be in relation to the history of the company, how it supports the community and the provincial economy, or in the high-quality product or service you offer. Consider the value you offer to employees over other employers and showcase this as part of your recruitment strategy. Entice interest in your company by showcasing why the right candidate would want to be a part of your team and highlight long-term growth and development opportunities. Don't underestimate the importance of featuring and even creating opportunities for community engagement, social activities, and recreation. With a wide-spread industry awareness campaign underway, how will your organization leverage this revised attention?
Constantly recruit. The most progressive organizations are always in recruitment mode. Even if your recruitment issues are not urgent today, people can choose to leave at any point, without warning. Conversely, employers can choose that an individual is no longer suited to a role. Both situations create an immediate need and an organization will be at a disadvantage in finding a replacement if they have fallen out of touch with available talent. However, if the organization's culture supports a constant recruitment mindset and maintains close connections with great talent, employers can create a competitive advantage.
Without a doubt, the current mix of market circumstances pose a looming recruitment challenge for the aquaculture industry. However, taking the steps listed above will help you identify candidates and ensure that when you hire a new employee, they are the right fit for your organization.
Previously published in The Cold Harvester, Summer 2019 Edition
Image

Need to find top talent?
Find the right talent for your organization's unique needs with our team of recruitment professionals.