Natalie Lagacé
Recruitment Specialist - Academic
Image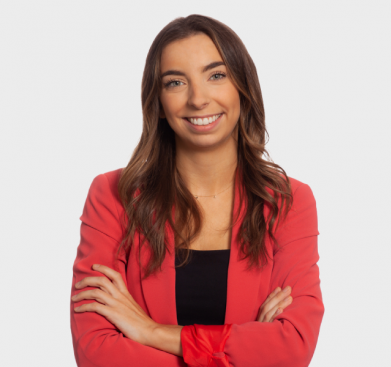 Contact
Natalie Lagacé
Recruitment Specialist - Academic
As a Recruitment Specialist with Meridia Recruitment Solutions, Natalie uses her strategic recruitment and research skills to support Meridia's growing post-secondary client base across the country. With a focus on candidate care, Natalie partners with the country's top universities and colleges to identify professionals on the administration side of post-secondary.
Prior to joining KBRS, Natalie worked in the insurance industry in both administrative and internal technology system support roles, where she leveraged her communication and data management skills to support her team.  
Natalie comes to KBRS from the Dalhousie University Corporate Residency MBA program. She holds a Bachelor of Science degree with Honours in Psychology from Mount Allison University, where she also worked as a research assistant.  
Having recently moved to Nova Scotia from New Brunswick, Natalie enjoys exploring the province. In her free time, she enjoys spending time with friends, volunteering in her community, and staying active with both yoga and golf.