Caroline Aciely
Recruitment Specialist
Image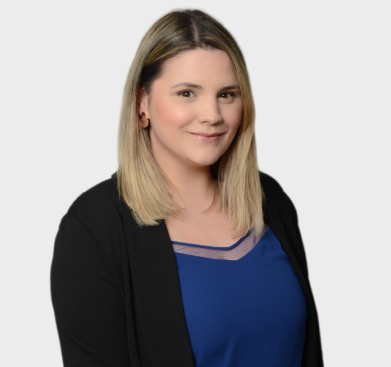 Contact
Caroline Aciely
Recruitment Specialist
As a Recruitment Specialist, Caroline has the opportunity to build relationships with incredible talent across Newfoundland and Labrador, in order to connect our clients with the right candidate who will make a difference in their business. 
Caroline's background is in Sales and Account Management, transitioning into recruitment and selection 4 years ago. Her primary recruitment experience is in Tech, having branched out to other industries in the past year. Caroline's experience recruiting for the hot and changing technology market, has allowed her to become more agile, focused and detail oriented as a recruiter. With a focus on candidate engagement and experience, Caroline is able to mitigate risks and confidently present the best candidates to our clients, according to their needs and wants. 
Caroline was born and raised in Brazil but also lived in Wisconsin, United States for a few years, where she got her Bachelor of Business Administration from the University of Wisconsin. She has been living in St. John's, NL for over a year and is months away from earning her Master of Employment Relations from Memorial University of Newfoundland.  
In her free time, Caroline enjoys going on hikes and exploring the outdoors with her husband and spending quality time with her friends and family.  
Education and Certificates:  
Bachelor of Business Administration from the University of Wisconsin. 
Master of Employment Relations from Memorial University of Newfoundland (Summer, 2023)