Brittany Beale
Consultant - Sales, Marketing, Communications & Customer Care Recruitment
Image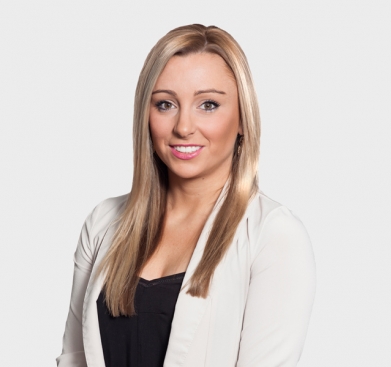 Contact
Brittany Beale
Consultant - Sales, Marketing, Communications & Customer Care Recruitment
Brittany is a Recruitment Consultant with a strong track record for matching high-performance professionals with leading organizations. With her characteristic professional and detail-oriented approach, Brittany takes the time to really understand both candidate and client needs to create ideal matches.
She first discovered her interest in recruitment as a Talent Management Coordinator for a large, national health solutions organization with nearly 2,000 employees. Since joining Meridia Recruitment Solutions in 2015, her diligence and tenacity have helped her to successfully complete numerous searches, building a strong, professional presence.
Brittany is a proud graduate of Saint Francis Xavier University where she graduated with Distinction in 2012 with a Bachelor of Business Administration Degree. She then continued her education with Ryerson University completing human resource management courses which confirmed her interest in recruitment specifically. Currently, Brittany is working toward obtaining her RPR designation.
Brittany is passionate about her community and giving back. She has been a strong supporter of Big Brothers Big Sisters, Best Buddies, as well as Cystic Fibrosis Canada. Brittany has a love of the ocean, fitness, traveling, and spending time with friends and family.
Area of Speciality
Learn more about Meridia and the services our team provides.
Connecting people with opportunities to advance in their career is really exciting - I love playing a part in something that can have such a positive impact on the lives of others.