Meridia Recruitment Solutions Welcomes Jeff Lanthier, Partner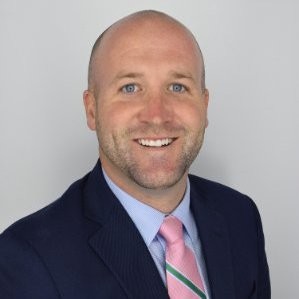 Halifax, Monday, March 13, 2023– Meridia Recruitment Solutions is pleased to announce Jeff Lanthier is joining our team as Partner, leading our recruitment efforts for sales, marketing, and customer care roles in Atlantic Canada, effective March 20th. 
With a strong focus on relationships and client service, Jeff brings over 15 years of experience in progressively senior leadership roles, most recently as a Regional Director with RBC.  
"Jeff has extensive experience working with clients to understand their needs and matching them with customized solutions," said Kevin Stoddart, Managing Partner of Meridia and KBRS. "He has developed and led strong teams for many years and is eager to help our clients do the same." 
Jeff possesses strong business acumen and is a CPA, CA with a Bachelor of Commerce degree from Dalhousie University. As a part of the team at Meridia and KBRS, Jeff will be working alongside over 70 professionals committed to the recruitment and development of talented contributors within Atlantic Canada and across North America.  
"I am thrilled to join a team with a strong reputation for highly professional and personable client and candidate care," said Jeff Lanthier. "I'm particularly excited about reconnecting with the many businesses and people in my network as well as forging new relationships in another capacity with a continued focus on helping them deliver outstanding results. I know first-hand the importance of finding and retaining top talent for organizations and teams to be successful, and look forward to playing a critical role in supporting these activities." 
Jeff can be reached at jlanthier@kbrs.ca beginning on Monday, March 20th. 
About Meridia Solutions and KBRS: 
KBRS is a leader in executive search, recruitment, and HR consulting, helping organizations recruit, develop, and transform their leaders and workforce to create competitive advantages, improve performance, and achieve their goals. Meridia Recruitment Solutions is a part of KBRS focused on the recruitment of managerial, technical, and administrative roles. Together the organization includes more than 70 professionals supporting organizations across Canada and in the United States from offices in Halifax, St. John's, Toronto, and Moncton.