Image

Inclusive Recruitment Starts with Five Key Questions
Most leaders have embraced the idea that a diverse workforce will improve their organization's overall performance. Numerous studies tie diversity and inclusion to innovation, productivity and profitability. Yet the path to creating a diverse workforce is far less obvious. 'How can we attract more diverse talent?' is often asked when recruiting new employees. The answer is different for every team but starts by asking five key questions.
What are our organization's diversity and inclusion goals?
This seemingly simple question can be the most difficult to answer, particularly if your organization is in the early stages of developing strategy to improve diversity and inclusion. To identify your goals, you must first understand the current composition of your team, not just as a whole but within functional groups and levels of leadership. Better understanding the type of diversity your organization lacks – in the broadest sense – can help you understand potential barriers in your hiring process. This means not only considering the more visible representation of diversity such as gender, race, age and ethnicity but also experiential, social, educational backgrounds as well as general diversity of thought.
If setting quantifiable goals isn't yet feasible, begin the journey towards more inclusive recruitment by focusing on the hiring process. Regardless of how you define your goals, ensuring there is strategic alignment between senior leadership and those tasked with recruitment, is often the most important yet often overlooked step.
Additionally, it should be noted that diversity alone shouldn't be the end goal. Without a welcoming, safe and inclusive work environment where individual diversity is supported and where all team members are encouraged to be their authentic self, diversity plans and programs usually fall flat.
What are the essential qualifications?
Carefully considering the qualifications of your next hire is important. A long wish list of qualifications that may not all be relevant to the role could deter diverse candidates, resulting in them self-selecting out of the process. This impacts the qualified pool of candidates significantly. In fact, studies suggest that women are less likely than men to apply for a job unless they meet almost all of the listed qualifications.
The language you use to communicate qualifications can also have unintended consequences. Words can imply gender, often subconsciously. A survey of job descriptions in high tech found the use of the word "ninja" in role descriptions had increased substantially  - a term typically regarded as masculine – and may deter female applicants. Similarly, being overly prescriptive about previous experience may unnecessarily exclude candidates. For example, requiring 10 years of experience in a particular field could exclude highly qualified candidates with 8 years' experience as well as experience in complementary fields that would fuel new and innovative thinking.
How will we engage a broad candidate pool?
If the applicants you review are relatively homogeneous or mirror your team's current composition, it is time to reconsider how you are promoting your job opportunities. Job boards and traditional media outlets may appeal to a narrow segment of potential candidates. Review available media platforms to assess their reach and target audience. Look for alternatives such as networking groups, community-based publications, conferences and associations with broader audiences.
If you use a recruitment firm, ask how they are making intentional efforts to reach a diverse pool of candidates and what steps they are taking to thoughtfully engage diverse candidates in conversation. A targeted, proactive approach may be necessary to engage candidates who aren't attracted by more traditional and passive recruitment approaches.
Image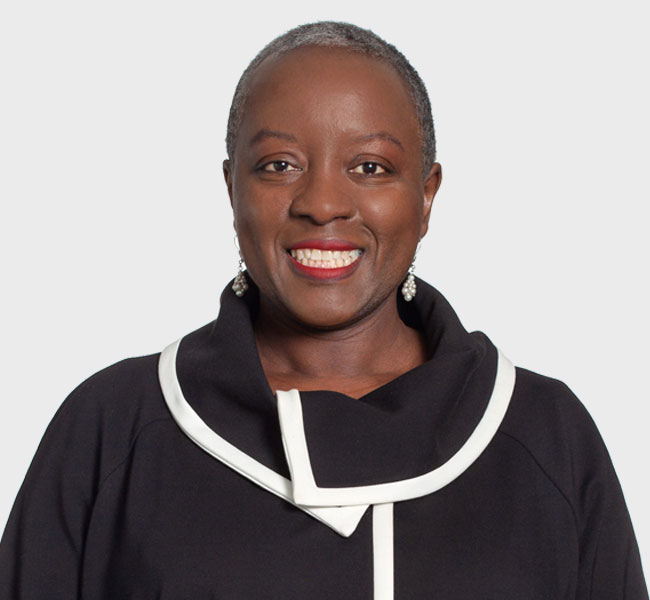 "Without inclusion, the true benefits of a diverse workforce will never be realized and you are unlikely to retain the diverse employees you worked to recruit." 
- Amorell Saunders N'Daw, Partner & EDI Lead, KBRS
How will we assess diverse candidates?
A critical step in assessing diverse candidates is recognizing that we all have biases and that we must actively work to remain conscious of bias. This is a team effort best accomplished when those involved in hiring decisions have a common understanding of the potential impact unconscious bias can have on decision making and are equipped with strategies to challenge bias in a constructive way.
In our experience, organizations that succeed in inclusive hiring are deliberate and intentional at the assessment and decision-making phase. They examine policies, tools and procedures to identify areas where bias may impact inclusion. When assessing candidates, they question their presumptions based on the information presented in the applicant's résumé and ask thoughtful questions to better understand how the candidate's experience and skills align with the role requirements.
How will we be inclusive?
Without inclusion, the true benefits of a diverse workforce will never be realized and you are unlikely to retain the diverse employees you worked to recruit. Thoughtful onboarding is important but creating and maintaining an inclusive culture is active and ongoing work. It goes beyond education, events and internal communications. While an organization's approach to creating inclusion will be as unique as the people it employs, even the best plans are unlikely to succeed without the support of senior leaders.
Creating a diverse workforce doesn't happen overnight. It is a journey rather than a destination. As an organization that believes in the importance and power of diversity and inclusion, our team is excited by the sincere interest of clients to adopt more inclusive recruitment policies and by the results we are able to achieve together. We welcome the opportunity to discuss inclusive recruitment strategies to support your next search.
This article was authored by Amorell Saunders N'Daw, Partner and EDI Lead for KBRS. Through her unique combination of corporate communications, governance, and EDI skills and experience, Amorell provides practical advice to ensure recruitment processes for both KBRS and Meridia are inclusive and diverse. During her 12 year career with one of the country's leading universities, she was recognized for her anti-racism advocacy and leadership and is a regular speaker and trainer on EDI. 
Image

Need to find top talent?
Find the right talent for your organization's unique needs with our team of recruitment professionals.