Image

Built to Innovate: Talent Strategies for the Modern Law Firm
Judith McKay of McCarthy Tétrault discusses growth through innovation and ever-evolving talent attraction strategies of a modern law firm.
For decades, a legal background was considered an absolute prerequisite to a career in a law firm. But due to the ever-accelerating pace of innovation and the need to create competitive advantages, Canadian law firm McCarthy Tétrault is actively recruiting people with skills outside the realm of traditional legal professions. As leaders in their field, they recognize that many of the challenges and opportunities ahead call for a more diversely skilled workforce and are adjusting their talent attraction strategies accordingly.
Having had the pleasure of working with the firm to support their recruitment strategy, Meridia's own Adam Creaghan asked Judith McKay, Chief Client and Innovation Officer in McCarthy Tétrault's Toronto office to share her thoughts on the challenges of recruitment in modern law firms and what will be the critical strategies into the future.
Q: In recent years, what do you believe have been the most dramatic changes to the way the legal industry approaches recruitment and talent management, as it pertains to business professionals (aka "non-lawyers")?
A: I think one of the key challenges is understanding what our needs are — as our business needs evolve and our talent needs are evolving with them.
When I first started at McCarthy Tétrault six years ago, the profile was "Get people from other law firms who have done the same job, the same way." That model may have worked in the past because there wasn't an enormous amount of change, but now we're in an era of intense change.
The business model for law firms is changing, the importance of marketing and business development is rising dramatically, and things like AI, automation, and process improvement are making their way into the legal world. As a result, our team supporting our lawyers needs to evolve, too.
Image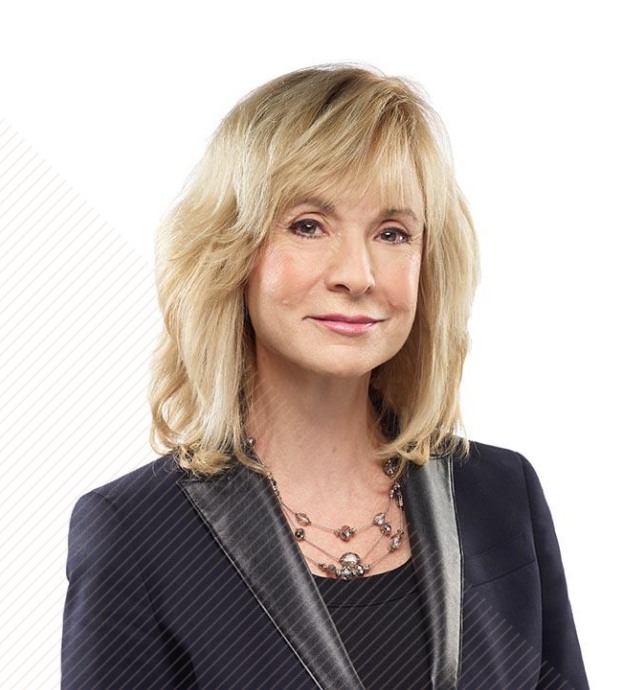 "The business model for law firms is changing, the importance of marketing and business development is rising dramatically, and things like AI, automation, and process improvement are making their way into the legal world. As a result, our team supporting our lawyers needs to evolve, too."
- Judith McKay, Chief Client & Innovation Officer, McCarthy Tétrault
Now, we're just as likely to hire someone from a completely unrelated industry as we are within the legal field. I like to have a critical mass of people who have experience in the legal industry, but you also want to make sure you're bringing in people from different industries who have different perspectives — because, frankly, the legal world is behind other industries in many ways.
Rather than hiring people for a particular role, we hire for potential. I always want to hire people who have the potential to move up the ladder and, ideally, have the potential to have my role someday. I don't mind having movement, because if I can get a super-talented person for a couple of years, that's a win. Of course, I'd like them to stay with us for as long as possible, but I recognize the mobility of the workforce — especially in the junior levels — and the desire to get varied experience.
Another thing that's changed in recruitment is the profile of the people we're looking for. In the past, we focused heavily on "creative marketers," but the reality is that although there is a creative component to our work, a lot of what we do in a law firm requires project management and process improvement skills . We need people who have a creative bent but also an appreciation for structure — people who want standard operating procedures and organization and can streamline something to make it more efficient. Those are the kinds of people we're looking for, which is quite different than in the past.
Q: How would you describe the organizational culture your team strives to create at McCarthy Tétrault, and how does this influence your talent strategy — particularly your approach to recruitment?
A: At a firm level, we have a very clearly articulated strategy, so it's important that someone understands where we're going and how we're evolving. We have a solid organizational culture with strong values — respect, diversity, inclusion, excellence in everything we do, and collaboration. Our culture is what makes us unique — and a great place to work — so we look for people who will be a good fit.
We want to hire people who aren't upward-serving, but for whom career satisfaction is achieving something bigger than themselves, as a collective. We do have a lot of Type A personalities, which traditionally tend to compete, but we work very hard to support each other and only compete with our competitors. I think that's what motivates people — winning in the market.
Q: What do you believe are the greatest challenges law firms face in attracting professionals into business roles, particularly candidates who are not currently working for a law firm?
A: One of the challenges is that people often don't think of a law firm as a place for a career — unless they're a lawyer — but there are increasingly amazing opportunities within a law firm that don't require you to be a lawyer.
With innovation being rapidly introduced in our industry, that's more the case than ever before. Tech developers and tech implementers are in high demand in the legal world, and so are project managers and effective communicators.
We're always looking for people with those skill sets, but those people don't necessarily think of us — even though we certainly think of them.
Q: What do you believe are the most effective ways to address these challenges and capture the attention of "non-lawyers" like project managers, financial analysts, and tech developers?
A: It's really important that we effectively communicate to potential candidates where our firm is heading, as well as what differentiates us from other organizations. We need to help people imagine what their career could look like as a member of our team. Our collaboration with Meridia has been so successful because your team takes the time to deeply understand McCarthy Tétrault and our vision, and help us get the word out. You've understood that we don't want to limit ourselves to candidates with law firm experience, and opened us up to new candidates with the skills we're looking for.
We've also partnered with Ryerson University and generated excitement among their new graduates about careers in law for non-lawyers. Now we have a bit of pipeline going with Ryerson, which is interesting because their practical, hands-on approach to learning means they can give us people who can add value almost right away.
A lot of it is also word of mouth. We talk to our clients about what we're doing, and they talk it up to others. Through that channel, we've developed quite a brand for ourselves.
Q: There are many reasons to choose to partner with external recruitment professionals as a part of your talent attraction strategy. What is critical to you when determining a partner?
A: We've worked with recruiters who didn't take the time to understand our needs and simply presented us with a bunch of people, but that isn't helpful. We could do that ourselves! We appreciate that you don't bring us too many candidates. I'd rather see two really good candidates who are bang-on than 10 mediocre ones.
What we really want and need — and feel we have with Meridia — is an understanding of our business, our goals, and our culture. When we say no to a candidate, you ask us why and really take the time to understand our reasoning so you can apply that criteria in the next go-round.
Your team has also been able to effectively market us, as an employer. That's so important because it's one thing for us to tell people about ourselves, but it's so much more powerful to have a third party — like Meridia — vouch for us by saying "This is a great place to work and here's why I think you'd be a good fit," and get people excited about us.
Q: What tips would you offer other HR leaders in creating strong partnerships with external recruiters?
A: I think it's a matter of trial and error — and luck. We've worked with agencies who were good for a while, and then they weren't good anymore. We've also worked with agencies who only wanted to recruit for our senior-level positions, but not the entry-level positions.
It's important to find a recruitment firm that's "all in." A firm that truly understands your needs and is happy to partner with you in all your recruitment needs — not just the senior-level positions.
Q: We often talk about McCarthy Tétrault as an innovation leader in the legal field. What do you think will be the biggest changes in the legal industry in the next 5-10 years, and what skill sets will compliment these changes?
A: Let me start with what isn't going to change. The core of the practice of law will not change. The true value of a lawyer — being a trusted advisor for clients, helping them through complex problems and opportunities — will not change.
What will change? The more repeatable and predictable  aspects of legal practice, such as large scale contract reviews and repapering,  already are and will be increasingly taken care of through automation, AI, and blockchain. People who are business-oriented problem-solvers with deep tech expertise will continue to be the most sought after lawyers  of the future.
Ready to grow?
To learn how Meridia works with organizations to grow and strengthen their teams contact us.
Image

Need to find top talent?
Find the right talent for your organization's unique needs with our team of recruitment professionals.