Image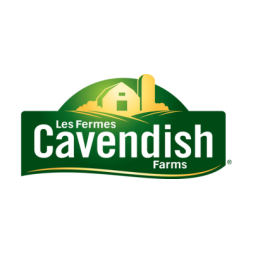 Agricultural Research And Development Manager
Apply Now
Job Title: Agricultural Research and Development Manager
Location: New Annan, PEI
TP- 17521
Cavendish Farms is a leading producer of frozen food products for retail and foodservice markets throughout Canada, the United States, and around the world They have state-of-the-art potato processing plants in Prince Edward Island, Lethbridge, Alberta, and Jamestown, North Dakota, and an appetizer plant in Wheatley, Ontario. Their head office is in Dieppe, New Brunswick and has sales office locations in Toronto, Montreal, and Boston. Partnered with Meridia, Cavendish Farms is in search of an Agricultural Research and Development Manager to join their team in New Annan, PEI.
Role Description
The Agricultural Research & Development Manager will be responsible to create synergies and develop new agricultural products and practices to support potato commercial program. This role encompasses 3 main pillars; innovation, variety development and technical support to see & commercial growers. Development of strategic projects in collaboration with public and private Agricultural Research institutes, to look for top technologies available to support Cavendish Farms business, management of the potato variety program, provide technical support to growers and establishment of innovative projects.

Your responsibilities will include:
Development of new processing potato varieties, transfer new techniques for seed and commercial production.

Work with private and public breeding institutions to obtain new promising potato varieties for testing and distribution to

growers.

Assists with the management and direction of the research and development programs to meet organizational needs

and to capitalize on potential new products.

Develops and implements research and development procedures and techniques.

Oversees complex research projects, analyzes results and provides recommendations based on findings.

Ensures staff execute their day-to-day tasks.

Implement protocols, screen and qualify new potato varieties to get more adapted varieties with high field yield potential

to support the business on raw material cost reduction.

Training and coaching of human capital; spread culture of team work and collaboration, sharing good practices, technical and business information to the team.

Assists with the management of the Ag Research Program, conducting research trials, reporting all technical advances, new technologies and products to generate solutions to potato production system.

Maintain key relationships with Federal and State public institutions, in order to import or export new varieties for testing.

Establishment of best agricultural practices to optimize field productivity and quality.

Determine the scope of research projects and assists with ensuring they are on time and within budget.

Ensured that project/department milestones/goals are met and adhere to approved budgets.
Your Qualifications
As an experienced R&D Manager you are detail oriented, with relevant education and work experience in agricultural research. You are passionate about agriculture and can make decisions in a fast-paced environment. You are a confident leader with the ability to coach and mentor your staff. You are also an excellent communicator who is happy to engage with a variety of stakeholders.
Your qualifications include:
Bachelor's degree in agriculture or biology

5+ years of experience working in agricultural research or related field (potato research strongly preferred).

2+ years of management experience in the agricultural industry

Have strong leadership skills, technical and business knowledge.

Be able to see the big picture as you will have to envision projects from start to finish.

Have leadership and managerial skills as well as the ability to communicate well with internal and external stakeholders.

Proven ability to think outside the box with demonstrated creativity.

Have the ability to meet deadlines and deal with pressure, particularly around planting and harvesting seasons.
This is an excellent opportunity for anyone looking to join a well-established, industry leading organization. Cavendish Farms Corporation is committed to the principle of equal opportunity in its employment practices and to providing an environment free from discrimination and harassment for all employees.
To express interest in this opportunity please apply online by clicking "Apply Now" below.

For more information contact Thomas Pugh, Partner, at 902-818-4506 and tpugh@meridiarecruitment.ca or Emma Roberts, Sr. Recruitment Specialist at 902-424-1104 and eroberts@kbrs.ca, or please apply online by clicking the "Apply Now" button below. If you require accommodation to participate in the recruitment process, please let Thomas or Emma know.
Meridia Recruitment Solutions connects leading organizations with top talent by building strong relationships and creating ideal matches with candidates because we are only successful when you are. We appreciate your interest in this opportunity.
To learn more about Meridia Recruitment Solutions, our job opportunities, and career advice we invite you to explore our site and subscribe for career alerts.