Image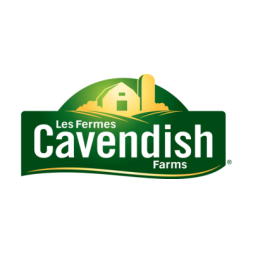 Raw Procurement Leader
Industry
Manufacturing, Supply Chain & Operations
Apply Now
Raw Procurement Leader
Wheatley, ON
Reference No. CG- 17500
Meridia Recruitment Solutions has partnered with Cavendish AppetizersCavendish Appetizers is a leading producer of frozen appetizer products for retail and food service markets throughout Canada, the United States, and around the world..
With the current Raw Manager retiring in the next 12 months, this leader will be transitioning in and be responsible for managing and coordinating all aspects of raw procurement and delivery for Cavendish Appetizer's Wheatley facility. The candidate for this position will be partnering internally with everyone including pallet ticket clerks, yard people, quality, scheduling and the most senior leadership across Cavendish to ensure the product is of the highest quality coming from the suppliers into the yard and upon utilization in the production process. The successful candidate will not only have a strong procurement background but be able to foster successful relationships across the board.
Key Qualifications:
Community College Diploma or relevant experience, Agricultural College Degree preferred

5 years of relevant work experience. Preference past or current farming experience.

Demonstrate expertise in negotiating and managing agricultural contracts.

Exposure to a food-operating plant environment would be an asset.

Proficiency in computer skills and knowledge of MS Access Database (Growers)

Strong interpersonal skills with the ability to motivate team members.

Strong time management and organizational skills.
Key Responsibilities:
Source raw products for contract or open positions.

Oversee grower contracts and cultivate supplier relationships, involving visits to farm and pack sheds to access quality and volume.

Monitor daily raw material quality delivered to meet the plant's requirements, making acceptance or rejection decisions aligned with company contracts and quality standards.

Plan and coordinate raw delivery schedules in conjunction with production requirements.

Manage the growers' database to ensure the accuracy of contracts, payment prices, and deductions.

Coordinate potential onion farm operations as well as agricultural research on growing varieties, conditions, and regions.

Plays an integral part in Food Safety and internal and external audits.

Ensures proper methods and procedures are followed that are in compliance with safety standards and Health and Safety policies.

Identify and implement opportunities for operational cost savings.
This is a diverse workforce and equal opportunity employer that welcomes applications from all races and genders.
To express interest in this opportunity please apply online by clicking "Apply Now" below.
If you have questions about this opportunity, contact Cassandra George, Senior Consultant at 647-888-5199 or cgeorge@kbrs.ca. If you require accommodation to participate in the recruitment process, please let Cassandra know.