Image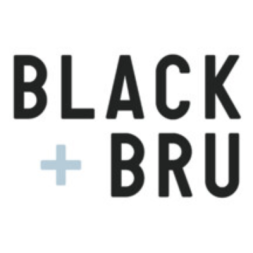 Site Superintendent
Halifax, Nova Scotia
AM - 17472
Meridia Recruitment Solutions has partnered with Black + Bru Construction Managers Inc. to recruit a Site Superintendent to join their team in Halifax, Nova Scotia.
Black + Bru is part of the Bruno Group of Companies, which owns and operates several Halifax-based companies that aim to exceed the diverse needs of their valued construction clients. With a proven track record of successful multi-unit residential and commercial projects, our client is keen to continue contributing to the growth of Halifax through their unique ability to reimagine spaces, allowing for them to reach their functional value, without compromising character. The successful candidate will have the opportunity to work on very unique projects, including the 141-unit loft conversion of the Centennial Office Tower in Downtown Halifax.
Role Description:
As the Site Superintendent, you will be responsible for the day-to-day management of the construction site on assigned projects. You will lead and direct all on-site activities, including site security, manpower and logistics as well as establish on-site work methods, manage materials and supplies, maintain accurate and detailed project documents, and collaborate with the Project Manager on schedule milestones and look a heads.
By joining Black + Bru, you will work in an environment where team members have a shared vision and are passionate about client satisfaction. Additionally, with Black-Bru's in-house planning team, you will have the opportunity to contribute their ideas and construction expertise during the initial pre-planning phase for upcoming projects.
Your responsibilities will include:
Develop and drive the construction schedule in conjunction with the project team ensuring that site activities, completion dates and milestones are met.

Lead OH&S and Environmental initiatives in collaboration with the Project Manager, promoting HS&E standards, policies, procedures, acts and regulations.

Identify and advise on design deficiencies, schedule interruptions, and other project issues while working collaboratively with the Project Manager to resolve said issues.

In collaboration with the project management team, ensure all documentation is properly completed, updated, documented, and submitted through the appropriate channels (i.e., Procore).

Provide people leadership through establishing and maintaining effective working relationships with site staff, subcontractors, and consultants to promote positive morale.
Your Qualifications:
As the ideal candidate, you have demonstrated success in a similar role, overseeing multi-unit residential or commercial construction projects from start to completion. You are an organized and motivated leader, who values client satisfaction and takes the time to develop and mentor the team working with you.
Qualifications include:
Demonstrated experience as a Superintendent in multi-unit residential, commercial, or institutional construction, experience with a variety of construction methods and a trades background is a plus.

Sound knowledge of building techniques and ability to read and interpret contract drawings and specifications.

Demonstrated safety leadership, promoting safety standards, policies, procedures, acts and regulations and ensuring they are being followed by everyone on site.

Demonstrated ability to anticipate constructability issues in complex situations and create solutions in the construction plan and schedule.

Working knowledge of MS Office suite including MS Project. Knowledge of Procore is an asset.
To express interest in this opportunity please apply online by clicking "Apply Now" below.

For more information contact Austin McLennan, Senior Consultant, at 902-424-1103 and amclennan@kbrs.ca or Kyle Armstrong, Recruitment Specialist at 709-383-1328 and karmstrong@kbrs.ca, or please apply online by clicking the "Apply Now" button below. If you require accommodation to participate in the recruitment process, please let Austin or Kyle know.

Meridia Recruitment Solutions connects leading organizations with top talent by building strong relationships and creating ideal matches with candidates because we are only successful when you are. We appreciate your interest in this opportunity.
To learn more about Meridia Recruitment Solutions, our job opportunities, and career advice we invite you to explore our site and subscribe for career alerts.