Image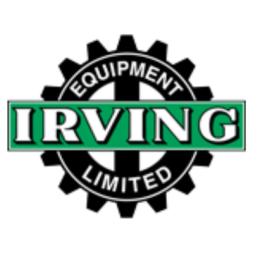 General Manager
Industry
Engineering
Industrial, Mining, Oil & Gas
Apply Now
General Manager
Saint John, New Brunswick
AM - 17461
Meridia Recruitment Solutions has partnered with Irving Equipment Limited, a division of J.D. Irving, Limited, to recruit a General Manager to join their team based in Saint John, New Brunswick.
Irving Equipment Limited is a well-established Heavy Lift and Specialized Transport company with a diverse fleet of mobile and crawler cranes, SPMTs, and other specialized transport and lifting equipment. With operations across all Atlantic provinces, Irving Equipment is the largest company of its kind in the region, with the largest fleet, allowing our client to deliver industrial, commercial, infrastructure, refinery, and residential construction projects of any size. After 60 years in business, Irving Equipment continues to grow at a consistent rate, and has identified a number of markets and industries to expand their presence within in the near future.
Role Description:
In this role, you will provide operational leadership across the entire organization. Your strategic and energetic leadership style will contribute to continuous improvement and optimization of productivity, and as a result, profitability. You will lean on your business and financial acumen to speak to the company's financial performance, periodically presenting results to the division's senior leadership team. You will also lead by example, ensuring the highest safety standards are met.
By joining the team at Irving Equipment, you'll play an integral leadership role within J.D. Irving, Limited, one of Atlantic Canada's largest organizations. As the Assistant General Manager, you will have the ability to contribute to all strategic and operational decisions within an industry-leading organization. In return for your skills and expertise, our client offers opportunities for growth and an extremely competitive compensation and benefits package.
Your responsibilities will include:
Maintain the highest standard for safety and ensure all employees embrace a safety-first culture;

Lead daily operations, optimizing productivity and profitability for the company;

Continually assess and benchmark operational processes with those of other product and service providers and leading organizations within and outside of the industry to promote the highest levels of service efficiency;

Forecast, document and report Key Performance Indicators to measure the effectiveness of the operation and develop strategies to correct problem areas;

Present period financial results to the leadership team of the associated division;

Takes full responsibility for communicating business priorities to the team and stakeholders, driving standardization in alignment with broader organizational goals;

Removes barriers and provides cover so the team can execute against goals, ensuring direct reports know what is expected of them, and how their work ties into the broader team direction;

Understands and owns every aspect of the site's performance. Sets targets, drives execution, and holds the team accountable both for individual and team results;

Actively monitors customer service trends to make necessary improvements and coaches the team in continuously improving communication, processes, and relationships to elevate the experience.
Your Qualifications:
As the ideal candidate you are a strategic and operational leader who thinks in broad terms, sees issues from new perspectives, and demonstrates a unique ability to simplify the complex. You are a hands-on, dynamic leader with the ability to energize and inspire the team to take-action and achieve common goals.
Qualifications include:
10+ years' experience as the operations leader within a comparable organization;

Bachelor's degree in Engineering, accompanied by a P.Eng. designation;

MBA degree would be considered a strong asset;

Commercial experience dealing with large industrial customers;

Demonstrated experience improving processes to drive practical business outcomes;

Exceptional communication and problem-solving skills with a proven track record of managing financial requirements, deadlines, and priorities;

Demonstrated ability to build and foster positive relationships with all stakeholders, both internal and external;

Demonstrated ability to identify strong talent and nurture the growth of the next generation of leaders for the company.
To express interest in this opportunity please apply online by clicking "Apply Now" below.
For more information contact Austin McLennan, Senior Consultant, at 902-424-1103 and amclennan@kbrs.ca or Kyle Armstrong, Recruitment Specialist at 709-383-1328 and karmstrong@kbrs.ca. If you require accommodation to participate in the recruitment process, please let Austin or Kyle know.

Meridia Recruitment Solutions connects leading organizations with top talent by building strong relationships and creating ideal matches with candidates because we are only successful when you are. We appreciate your interest in this opportunity.
To learn more about Meridia Recruitment Solutions, our job opportunities, and career advice we invite you to explore our site and subscribe for career alerts.