Image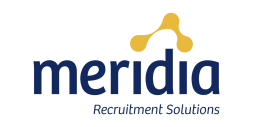 Service Technician
Industry
Manufacturing, Supply Chain & Operations
Apply Now
Field Service Technician                       
Whitby, ON
Reference No. CG- 17097
Our client, a leading provider of end-of-the-line packaging systems with over 50 years within Canada and globally, is seeking a Field Service Technician to support the Whitby manufacturing workshop to help expand the technical service force throughout the greater Toronto area in order to bring world-class service and quality to their customers.
Duties and Responsibilities:
Perform Field Service repairs and Installations of strapping equipment.
Perform Preventative Maintenance on equipment as scheduled.
Provide customer training on the proper use of the equipment and its maintenance.
Work closely with our customers to resolve machine performance issues and determine required services or repairs.
Accurately evaluate problems and develop an action plan to make repairs to both mechanical and electrical.  
Prepare to have all necessary parts and tools available to perform the task at hand.
Work closely with Engineers and report specific machine issues that might require changes.
Ability to connect to and change PLC settings provided by engineers for Allen Bradley Control Logics and Siemens.
Perform diagnostics utilizing test meters and hand tools to correct failures of equipment components.
Maintaining control of your vehicle parts inventory, supplies, and tools
Complete service call documentation using wireless devices. Perform exit meetings with customer staff on the work performed.
Commute in company vehicles and at times long distances.
Team, Training, and Support:
In-

h

o

u

s

e

t

r

a

i

n

i

n

g

with

continuous

on-the-job f

iel

d

t

r

a

i

n

i

n

g

with

senior

f

ield staff

Corporate expense account/credit card
Company laptop, cell phone, and car.
All required Personal Safety Equipment
Company logoed clothing
All supporting parts inventory needed for equipment maintenance.
Company-supplied tools
Skill Required:
A strong working knowledge of the mechanical and electrical field
Knowledge of PLC programming, hydraulic and pneumatic technology
Solid written and verbal communication skills
Ability to effectively use and read measuring instruments, such as multimeter, amp meter, micrometers, and calipers.
Ability to establish effective rapport with all levels of employees and customers.
Ability to take initiative and work independently.
Competent customer services skills, with the ability to analyze the root cause and find permanent solutions to issues.
Ability to engage in extensive customer interaction.
Solid computer skills (MS Office Applications and Windows-based programs)
Corrugated industry experience is preferred.
Experience and Education:
Minimum 3 years of field or plant equipment maintenance experience
High school diploma; Associate degree is an asset.
A valid driver's license.
Solid Mechanical / Electrical background
PLC experience preferred.
Excellent Pay and Benefits package:
Medical, Dental, and Vision benefits
Life and STD Benefits
Retirement savings program
Paid vacation and holidays.
This is a diverse workforce and equal opportunity employer that welcomes applications from all races and genders.          
To express interest in this opportunity please apply online by clicking "Apply Now" below.
If you have questions about this opportunity, contact Cassandra George, Senior Consultant at 647-888-5199 or cgeorge@kbrs.ca. If you require accommodation to participate in the recruitment process, please let Cassandra know.