Scott McGaw named President & Chair, Alderney Landing Association Board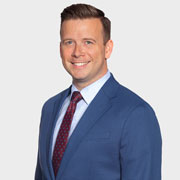 Meridia Recruitment Solutions congratulates Scott McGaw, Senior Consultant on his recent appointment as the President and Chair of the Board for the Alderney Landing Association.
An active member of the Alderney Landing Association Board since January 2015, Scott is passionate about advancing the mission of this not-for-profit organization as a center of excellence in community cultural programming supporting the local creative economy. Alderney Landing features a theatre, art gallery, market, outdoor stage and plaza.
"Alderney Landing hosts, manages and produces over 500 events annually, attracting over 300,000 people," stated Scott. "The organization, and the dedicated team that work there, play an important role in supporting the rejuvenation of downtown Dartmouth. There is a great energy building in this community with exciting opportunities for growth and I am looking forward to working with my fellow board members to help Alderney Landing achieve its goals."
Scott is a Senior Consultant for Meridia Recruitment Solutions, a Knightsbridge Robertson Surrette company, and a resident of Dartmouth, Nova Scotia. Prior to joining Meridia, Scott worked for an international recruitment firm where he focused on developing full service recruitment strategies along with strategic new business partnerships.
A graduate from Saint Mary's University with a Bachelor of Commerce degree, Scott is a strong believer in supporting the community where he lives and works. He is a proud member of the Canadian Progress Club, where he is currently the Membership Chair. He is also on the Board of Directors for the Downtown Halifax Business Commission and on the Ticketing Committee for the Festival of Tree's Gala for the Mental Health Association of Nova Scotia.
Please join us in congratulating Scott.