Image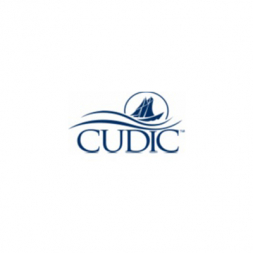 Senior Analyst
Bedford, NS
Reference # HL-17568

Nova Scotia Credit Union Deposit Insurance Corporation (CUDIC) is the Provincial Regulator for Credit Unions and Caisses Populaires in Nova Scotia.

"We are responsible to protect depositors by providing an effective and efficient system of deposit insurance and loss prevention by working cooperatively with Credit Unions, Caisses Populaires, Atlantic Central and the Government of Nova Scotia, through the regulatory powers in the Credit Union Act."

Located on the beautiful Bedford waterfront, CUDIC administers a comprehensive examination program, operate a rigorous monitoring system, and provide policy oversight for the credit unions in Nova Scotia.

We are excited to be partnered with CUDIC to find a Senior Analyst to join their team. Reporting to the Chief Executive Officer, the Senior Analyst's main purpose is to lead the Loan Review Program for the twenty-three credit unions in NS and ensure that the Loan Review Reports accurately reflect the state of the credit union's lending practices and risk they are taking on. The Senior Analyst will ensure the implementation of operational systems, procedures and standards aimed to improve the operational and financial performance of credit unions. The Senior Analyst will ensure action plans have clear time frames and are effective in resolving credit union performance deficiencies and other issues. Lastly, the Senior Analyst will keep abreast of all changes in the Nova Scotia Credit Union Act and Regulations which affect the administration of deposit insurance and stabilization activities for credit unions.

Responsibilities will include:
Conduct biennial reviews of all lending, including Personal and Commercial in all credit unions.

Follow-up on trends identified by the monitoring system within a group or an individual within a credit union.

Respond to identified issues of non-compliance and risk exposure for credit unions assigned to them.

Maintain relationships with the NS Provincial Government, Atlantic Central, CUDIC's Board of Directors and Management, and Credit Union Management.

Prepare reports on the status of credit unions.

Maintain an efficient and timely monitoring system that identifies and detects problems or deviations from standards, including overdraft reports.

Carry out the supervision of those credit unions directly under CUDIC's supervision.

Provide emergency, short term, interim management in credit unions under supervision when required.

Attend Board meetings of credit unions on intervention as required.

Work with Directors and Management of Credit Unions, as required, to provide consultation on rehabilitation direction in order to improve financial performance.

Oversee aspects of the Monitoring system as assigned by the CEO.

Provide input and recommendations into the development of policies, standards of sound business practices and directives.

Review and forward monthly and/or quarterly Delinquency Reports.

Remain current with information provided with CMHC, SAGEN, Equifax and other FI's.

Understand and be available to explain the NS CUDIC deposit coverage to credit unions and inquiries from the public.

Understand the Differential Premium Score (DPS) and CAMEL Risk Weighting System and be available to explain how each works to credit unions and stakeholders.

The ideal candidate will possess:
Post secondary degree in a related area with a minimum of 5-10 years of job-related experience.

Maintain and continually enhance knowledge of:

Credit Union and Caisses Populaires, Act & Regulations

Financial Reporting including current accounting practices

Governance and Risk Management Practices

Credit Union Standards of Sound Business Practices

Prudential Standards

Regulated entities' activities and appropriate risk mitigation strategies

Working knowledge of accounting and financial management practices, ALM, audit, compliance, ERM, credit, governance, and IT security.

Proficiency in Microsoft Office applications.

Adaptable and curious.

Strategic, results and service oriented.

An active listener, team player and consultative by nature.

This is an amazing opportunity for an experienced credit and lending professional who wants to work at a great organization. This is an organization where you can thrive for the long term. Apply now or reach out for a confidential conversation.

To express interest in this opportunity, please apply online by clicking "Apply Now" below:

For more information about this exciting opportunity, please contact Heather Labucki, Partner, or Jason Ozon, Consultant, at jozon@kbrs.ca. If you require accommodation to participate in the recruitment process, please let Jason Ozon know.

Meridia Recruitment Solutions connects leading organizations with top talent by building strong relationships and creating ideal matches with candidates because we are only successful when you are. We appreciate your interest in this opportunity.

To learn more about Meridia Recruitment Solutions, our job opportunities, and career advice we invite you to explore our site and subscribe for career alerts.