Image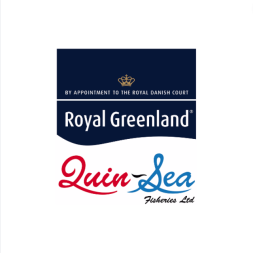 Production Specialist
Industry
Manufacturing, Supply Chain & Operations
Location
Newfoundland and Labrador
Apply Now
Production Specialist
Royal Greenland/Quin-Sea Fisheries
St. John's, NL
Reference #NH17544

Royal Greenland is a global supplier of seafood, a leader in the industry and a fully integrated organization, combining fishing with processing, logistics and sales to deliver high quality products to customers around the world. As part of this global group, Quin-Sea Fisheries continues to operate successful production facilities throughout Newfoundland, achieved through continual investment and the ability to respond and adapt to evolving customers, needs and markets. Fundamental principals of long-term sustainability, high quality product and exceptional customer service has shaped this renowned company.

The Production Specialist will plan, coordinate, and supervise production processes to ensure efficient and high-quality output. This role will play a pivotal role in meeting production goals, maintaining quality standards, and driving continuous improvement in the production facility.

Responsibilities:

• Oversee site performance, optimize production in relation to available raw materials, capacity, production plans, quality requirements and quality standards.
• Deliver on key targets, follow-up on the action plans of various departments, while reviewing production flow to ensure best practices are used to achieve desired results.
• Lead shifts, ensure positive and proactive working relationships across all levels of the organization.
• Review KPI's and develop employee performance.
• Ensure that all production activities adhere to safety regulations, environmental standards, and company policies.
• Promote a culture of safety among production staff and enforce safety protocols.
• Provide coaching, training, and performance feedback to ensure a motivated and skilled workforce.

Required Experience and Qualifications:

• Proven experience in manufacturing or production management, with a strong track record of achieving production targets and process improvement.
• Supervisory or management experience within a manufacturing or production environment.
• Process engineering diploma, manufacturing or operations management professional degree will be considered assets.
• Other combinations of education and experience may also be considered for this role.
• Excellent leadership and team management skills. Experience leading and managing a team of production supervisors, operators, and technicians.
• Knowledge of lean manufacturing principles and continuous improvement is an asset.
• Excellent problem-solving and decision-making abilities.
• Proficiency in using production management software and Microsoft Office applications.
• Excellent communication and interpersonal skills.
• Ability to work effectively in a fast-paced, dynamic environment.

Completed applications can be submitted by selecting the "Apply Now" button below.   For more information, contact Natalie Hand at 709.722.6925 or nhand@kbrs.ca or Krista Power at 709.722.4462 or kpower@kbrs.ca. If you require accommodation to participate in the recruitment process, please let us know.

Meridia Recruitment connects leading organizations with top talent by building strong relationships and creating ideal matches with candidates because we are only successful when you are. We appreciate your interest in this opportunity.

To learn more about Meridia Recruitment, our job opportunities, and career advice, we invite you to explore our website: www.meridiarecruitment.ca. For information on opportunities with our parent company, KBRS, visit www.kbrs.ca.