Image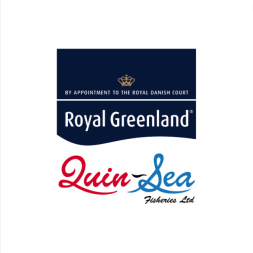 Logistics Coordinator
Industry
Manufacturing, Supply Chain & Operations
Location
Newfoundland and Labrador
Apply Now
Logistics Coordinator
Royal Greenland/Quin-Sea Fisheries
St. John's, NL
Reference #NH17543

Royal Greenland is a global supplier of seafood, a leader in the industry and a fully integrated organization, combining fishing with processing, logistics and sales to deliver high quality products to customers around the world. As part of this global group, Quin-Sea Fisheries continues to operate successful production facilities throughout Newfoundland, achieved through continual investment and the ability to respond and adapt to evolving customers, needs and markets. Fundamental principals of long-term sustainability, high quality product and exceptional customer service has shaped this renowned company.

The Logistics Coordinator will play a key role in the efficient and smooth operation of our client's supply chain and shipping processes. Combining administrative and operational savvy, you will display accuracy and resourcefulness and contribute to the success of the organization.

This role is an excellent career opportunity for a professional, detail oriented individual to join a dynamic team and contribute to the company.

Responsibilities

• Coordinate with various departments and ensure accuracy and timely execution of all domestic and international shipments.
• Act as a liaison between different departments within the organization and external stakeholders such as suppliers, carriers, and customers.
• Arrange and coordinate shipments with logistics partners.
• Provide administrative support to the logistics team distributing our products to required markets.
• Communicate with various transportation providers to affect the timely delivery of products.
• Support sales & logistics department for sales order processing and shipments.
• Prepare and maintain shipping and customs documentation. Ensure compliance with international shipping regulations.
• Prepare accurate and time sensitive documentation and certificates required for shipments.
• Assist with timely and accurate reporting of inventories.
• Maintain updated records of order schedules and documents.

Required Experience Qualifications:

• Professional experience within a logistics or supply chain department coordinating shipments domestically and internationally.
• Supply Chain Logistics Diploma or related education and experience would be considered an asset.
• Excellent communication skills, both written and verbal.
• Ability to work effectively in a fast-paced, team-oriented environment.
• Knowledge of transportation regulations and international shipping practices is an advantage.
• Problem-solving skills and the ability to adapt to changing situations.
• Excellent attention to detail.
• Strong organizational and multitasking skills.
• Exceptional technology skills, with proficiency in Microsoft Office, Excel, and Outlook.
• Proficiency in using logistics and inventory management software.
• Able to work well in a team environment or independently on assigned tasks.
• Display superior judgment with regard to confidentiality and professional ethics.

Complete applications can be submitted by selecting the "Apply Now" button below. For more information, contact Natalie Hand at 709.722.6925 or nhand@kbrs.ca or Krista Power at 709.722.4462 or kpower@kbrs.ca. If you require accommodation to participate in the recruitment process, please let us know.

Meridia Recruitment connects leading organizations with top talent by building strong relationships and creating ideal matches with candidates because we are only successful when you are. We appreciate your interest in this opportunity.

To learn more about Meridia Recruitment, our job opportunities, and career advice, we invite you to explore our website: www.meridiarecruitment.ca. For information on opportunities with our parent company, KBRS, visit www.kbrs.ca.