Image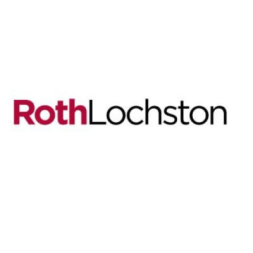 Controller
Location
Newfoundland and Labrador
Apply Now
Controller
RothLochston
Paradise, NL
Reference #NH-17532

RothLochston provides industrial construction, maintenance and manufacturing services to the mining, power generation, and energy sectors since 1996. The Company specializes in the execution of mechanical, electrical/instrumentation and civil/structural projects, as well as manufacturing and protective coating services. For over 25 years, RothLochston has worked hard to become an industry leader and preferred partner in the markets they serve.

RothLochston has positioned themselves to deliver quality services to their clients in these sectors within Newfoundland, Labrador and beyond. Safety, quality, and continued growth are core tenants of their overall business strategy. On their behalf, we are seeking a Controller to lead their Finance team. This is a great opportunity to play an influential role on their senior leadership team and shape the future of the booming industrial sector in the province.

As the Controller, you will play a pivotal role in overseeing the financial operations of all six companies that fall under their organization. Reporting to the Chief Financial Officer, you will be a key financial advisor and guide strategic decisions. Your expertise will be instrumental for ensuring financial integrity, compliance, and growth while fostering a culture of integrity and accountability.

Key Responsibilities

• Financial Leadership: Lead a team of financial professionals by leveraging strengths and fostering a positive and collaborative environment where everyone reaches individual and organizational goals.
• Consolidation Expertise: Manage the consolidation of financial data across all six companies, providing a clear and accurate picture of their financial health.
• Strategic Planning: Collaborate with the CFO to develop and implement financial strategies that support our growth objectives.
• Financial Analysis: Perform in-depth financial analysis, identify trends, and provide insights to drive informed decision-making.
• Compliance: Ensure compliance with accounting standards, regulations, and tax requirements.
• Budgeting & Forecasting: Lead the budgeting and forecasting processes, supporting operational excellence.
• Process Improvement: Continuously identify and implement process improvements and be excited about implementing new systems to enhance efficiency and accuracy.
• Special Projects: Take the lead on exciting and impactful financial special projects that drive innovation and value creation.

Desired Skills and Qualifications

• Bachelor's degree in Business, Accounting, Finance, or related field.
• CPA required.
• 7+ years of accounting and finance experience, ideally beginning in accounting and audit, followed by experience gathering, evaluating, presenting, and reporting financial information to executive teams and external stakeholders.
• 3+ years experience in a Controller role.
• Previous experience in a project driven industry with knowledge and understanding of project controls processes.
• Demonstrated effective financial leadership experience. Commitment to recruiting, mentoring, training, and retaining a diverse team.
• Strong interpersonal and communication skills.
• Keen analytic, organization and problem-solving skills which allows for strategic data interpretation versus simple reporting.
• Technology savvy with experience selecting and overseeing software installations and managing relationships with software vendors; advanced knowledge of accounting and reporting software.
• Ability and desire to translate complex financial concepts to individuals at all levels/understanding of financials.
• Proactive and hands-on strategic thinker.
• Personal qualities of integrity, credibility, and unwavering commitment to RothLochston's mission.

What They Offer

• Competitive salary and total comprehensive package, including health/dental benefits, and RRSP matching program.
• Flexible work environment.
• Fitness Reimbursement.
• Opportunities for professional development and growth within a dynamic organization.
• A supportive and collaborative work culture that values innovation and excellence.
• The chance to make a significant impact on the financial success of a diverse and growing group of companies.

Be part of their exhilarating journey as they continue to lead and innovate in the industrial sector. If you're ready to seize a thrilling and rewarding opportunity as a Controller, apply today and be the change-maker in the future of Newfoundland and Labrador's industrial landscape and beyond.

Completed applications can be submitted by selecting the "Apply Now" button below. For more information, contact Natalie Hand at 709.722.6925 or nhand@kbrs.ca or Krista Power at 709-722-4462 or kpower@kbrs.ca. If you require accommodation to participate in the recruitment process, please let us know.

Meridia Recruitment connects leading organizations with top talent by building strong relationships and creating ideal matches with candidates because we are only successful when you are. We appreciate your interest in this opportunity.

To learn more about Meridia Recruitment, our job opportunities, and career advice, we invite you to explore our website: www.meridiarecruitment.ca. For information on opportunities with our parent company, KBRS, visit www.kbrs.ca.