Image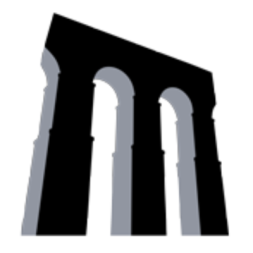 Certified Engineering Technologist (CET)
Apply Now
Job Title: Certified Engineering Technologist (CET)
Location: Halifax, NS
TP - 17517
M. Lawrence Engineering has a diverse offering in the field of mechanical building system engineering. Their work primarily involves the design and production of construction drawings for plumbing and HVAC building systems. Their primary markets consist of multi-unit residential, commercial, institutional, and health care, with attention to current green building practices. Meridia is happy to partner with M. Lawrence Engineering Ltd in their search for a Certified Engineering Technologist (CET) to join their team in Halifax, Nova Scotia.
Role Description
As the CET you will be responsible for a multitude of design work as it pertains to plumbing, heating, ventilation, and air-conditioning (HVAC) system design. You will attend design team meetings, work collaboratively with clients, and interact with staff to meet high production standards.
Your responsibilities will include:
Plumbing; heating, ventilation, and air-conditioning (HVAC) system design.

Selection of plumbing and HVAC equipment.

HVAC load calculations using Carrier HAP.

Drawings using AutoCAD to established CAD standards.

Specification notes on drawings or in NMS format .

Coordination with clients, architects, and other sub-consultants.

Mechanical "field review of construction inspection certificates" and "certification of field review of construction" certificates.

Respond to RFIs, produce CCO's, mechanical sketches, etc. as required during construction for coordination purposes.

Review General Contractor progress claims and extra costing based on CCOs, as related to mechanical portions of work.

Periodic site reviews and associated reports to comment on contractor's performance related to the general intent of the drawings and specifications.

Creation of CAD as-built drawings transcribing information provided by contractors.

Review of close-out material, including operation and maintenance manuals, balancing report, start-up reports, etc.
Your Qualifications
As an experienced CET, you possess a relevant educational background and strong technical skills. You are passionate about working to build a better community and providing a high-quality product to clients. You act at all times with loyalty and honesty and exercise reasonable care, skill, and diligence in carrying out your duties.
Your qualifications include:
Bachelor's degree in mechanical engineering or mechanical engineering technology diploma

Plumbing and HVAC design or building system design considered a strong asset

Proficiency working in AutoCAD (and to office CAD standards) is required. Experience in Revit is considered an additional asset

Understanding of multi-unit residential, commercial, and institutional construction

Demonstrated experience providing positive client relations and customer service

Excellent problem-solving and analytical skills

Self-motivation to learn and increase productivity

Great organizational skills, including time management, file management, and planning

Ability to work in a collaborative environment and contribute to a positive work environment
This is an exciting opportunity to join a small but mighty firm! Clients find that the small nature of M. Lawrence Engineering's business model provides them the advantage of having direct access to decision-makers and a low inertia to respond rapidly to changing project demands. They are there for their clients and build healthy relationships. They work hard, have fun, and make good choices. They're proud of a job well done and want their clients to succeed.
To express interest in this opportunity please apply online by clicking "Apply Now" below.  
For more information contact Thomas Pugh, Partner, at 902-818-4506 and tpugh@meridiarecruitment.ca or Emma Roberts, Sr. Recruitment Specialist at 902-424-1104 and eroberts@kbrs.ca, or please apply online by clicking the "Apply Now" button below. If you require accommodation to participate in the recruitment process, please let Thomas or Emma know.
Meridia Recruitment Solutions connects leading organizations with top talent by building strong relationships and creating ideal matches with candidates because we are only successful when you are. We appreciate your interest in this opportunity.
To learn more about Meridia Recruitment Solutions, our job opportunities, and career advice we invite you to explore our site and subscribe for career alerts.