Image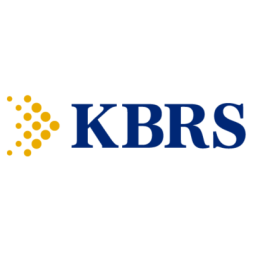 Coordonnateur.Trice De Recherche De Cadres (bilingue)/ Bilingual Executive Search Coordinator
Industry
Administration
Human Resources
Professional Services
Location
New Brunswick
Nova Scotia
Apply Now
Titre du poste : Coordonnateur.trice de recherche de cadres (bilingue)
Lieu : Travail à distance à Moncton ou Halifax
RB-17505
Depuis 1975, KBRS aide les organisations d'Amérique du Nord à pourvoir leurs postes de direction. Avec les plus grandes pratiques de recherche de cadres et de conseil en ressources humaines du Canada atlantique, nous reconnaissons que les personnes sont la clé du succès des organisations et nous nous efforçons d'attirer et de développer les meilleurs talents de leadership pour nos clients. Nos équipes professionnelles travaillent en collaboration pour comprendre les objectifs stratégiques, la culture et les exigences techniques de nos clients afin de s'assurer que nous attirons la bonne personne pour obtenir les résultats souhaités. Notre dévouement à l'excellence du service, notre engagement à apporter un soin exceptionnel aux candidats et notre capacité à aborder le processus de recherche sous l'angle de l'équité, de la diversité et de l'inclusion sont autant d'éléments qui distinguent KBRS de ses concurrents. Nous sommes à la recherche d'un coordonnateur ou d'une coordonnatrice de recherche de cadres qui se joindra à notre équipe au service du secteur privé et des clients francophones du Canada atlantique.
Description du poste
En tant que coordonnateur.trice de recherche de cadres, vous vous épanouissez dans un environnement en évolution rapide où vous jouez un rôle important de contact avec les gens tout en jonglant avec des priorités concurrentes au quotidien. Vous êtes responsable d'organiser les priorités tout en assurant un suivi exceptionnel des clients et des candidats. Vous coordonnez les réunions avec les clients et les candidats, ainsi que les résultats des projets que vous contribuez à élaborer. Outre les tâches administratives, vous avez également l'occasion de mettre à l'épreuve votre sens du contact en effectuant des recherches, en allant au-devant des candidats et en les évaluant par l'entremise de présélections et d'entretiens pour nos clients francophones.
Vos responsabilités sont les suivantes:
Coordonner les calendriers de l'équipe, des clients et des candidats afin de s'assurer que les réunions, telles que les entretiens avec les candidats et les appels des clients, se déroulent conformément au calendrier de chaque recherche. C'est parfois la partie la plus difficile!

Coordonner des projets pour jusqu'à 20 missions de recherche, en fournissant des mises à jour sur l'état d'avancement aux autres membres du cabinet, aux contacts avec les clients et aux candidats.

Rédiger, mettre en forme, corriger et traduire les communications destinées aux clients, telles que les propositions, les présentations de candidats, les notes de synthèse, les offres d'emploi, les contrats, les calendriers d'entretien, les lettres d'offre et les rapports de référence.

Utiliser la suite Microsoft Office pour s'assurer que les documents remis aux clients et aux candidats soient visuellement agréables, faciles à suivre et qu'ils contiennent toute l'information requise.

Faire du recrutement pour nos clients francophones, y compris des études du marché, des clients, et des candidats potentiels, chercher des candidats, passer les entretiens par téléphone et évaluer les candidatures tout en les tenant au courant tout au long du processus.

Organiser les lieux, les repas et les besoins technologiques pour les entretiens.

Entretenir des registres précis à l'aide de notre système ATS.

Assurer le suivi du calendrier du partenaire tout en gérant les dépenses liées à la recherche.

Publier les annonces.
Vos qualifications
En tant que coordonnateur ou coordonnatrice de recherche de cadres, votre capacité à fournir d'excellentes prestations de service se manifeste par votre attitude positive et votre volonté d'aider votre équipe. Vous vous épanouissez dans un environnement en constante évolution où il vous appartient de développer des solutions créatives, et vous maîtrisez parfaitement la suite MS Office 365, ce qui vous permet d'être efficace dans tout ce que vous faites. L'organisation est votre passion, et pour cette raison, vous vous réjouissez de naviguer dans la logistique, de planifier des réunions et de vous assurer que vos coéquipiers ont ce dont ils ont besoin pour réussir.
Vous avez les qualifications suivantes:
Excellente maîtrise du français et de l'anglais, à l'écrit et à l'oral, et capacité à traduire des documents simples.

Expérience dans une atmosphère de travail rapide, axée sur les projets, et capacité innée à gérer des tâches concurrentes et des échéances de projets.

Confiance en soi et capacité à dialoguer avec des dirigeants de tous les niveaux.

Capacité à rester calme face à des priorités concurrentes et à des calendriers complexes.

Au moins deux ans d'expérience dans un environnement de services professionnels ou de services à la clientèle, complétés par une licence ou un diplôme d'études supérieures ou une combinaison de formation et d'expérience pertinentes.

Souci du détail et envie d'organiser et d'aider les autres à le faire.

Débrouillardise, avec un don pour résoudre les problèmes sur place.
Ce que nous offrons
Une équipe hautement collaborative.

Travail à distance à Moncton ou Halifax.

Une équipe fantastique qui travaille dur, qui sait s'amuser, qui est professionnelle et dévouée.

Une exposition à tous les aspects du processus de recrutement, avec de nombreuses formations transversales.

Le privilège de voir ce qui se passe dans les coulisses de dizaines d'industries et d'organisations.

La possibilité de développement professionnel dans une industrie très intéressante.
Si cela vous intéresse, envoyez-nous votre CV et une lettre d'une page expliquant pourquoi KBRS et ce poste pourraient vous convenir en cliquant sur le bouton « Apply Now » ci-dessous. Questions? Veuillez contacter Rebecca Barr : rbarr@kbrs.ca.
KBRS s'engage à être une organisation où la diversité et les différentes perspectives sont valorisées. Nous nous efforçons d'être une organisation inclusive, solidaire et représentative des communautés et des organisations que nous servons, et nous encourageons les candidatures des personnes qui s'identifient comme faisant partie d'une communauté traditionnellement marginalisée.
Dans le cadre du processus de recrutement, KBRS apportera son soutien aux candidats en situation de handicap, y compris en prenant en compte leurs besoins en matière d'accessibilité. Si vous avez besoin d'une adaptation pour participer, communiquez avec accommodate@kbrs.ca ou faites part de vos besoins à notre équipe.
Job Title: Bilingual Executive Search Coordinator
Location: Remote in Moncton or Halifax
RB-17505
KBRS has been guiding organizations across North America to fill leadership positions since 1975. With Atlantic Canada's largest executive search and human resources consulting practices, we recognize that people are the key to successful organizations and strive to attract and develop top leadership talent for our clients. Our professional teams work collaboratively to understand our clients' strategic objectives, culture, and technical requirements to ensure we attract the right match for desired outcomes. dedication to excellent service, our commitment to exceptional candidate care, and our ability to approach the search process through an equity, diversity and inclusion lens further set KBRS apart. We are in search of a bilingual Executive Search Coordinator to join our team serving private sector and French-speaking clients in Atlantic Canada.
Role Description
As an Executive Search Coordinator, you thrive in a fast-paced environment where you play an important people-facing role while juggling competing priorities day to day. You will be tasked with organizing timelines while providing exceptional client and candidate care. As someone who can work magic with multiple calendars at once, you will be responsible for coordinating client and candidate meetings, and project deliverables that you will play an important role in developing. In addition to administrative duties, you'll also have a chance to put your people skills to the test with research, outreach, and candidate evaluation through pre-screens and interviews for our French-speaking clients.
Your responsibilities will include:
Scheduling and navigating, team, client, and candidate calendars to ensure meetings and candidate interviews happen according to each search's timeline. Sometimes this is the hardest part!

Acting as the project coordinator on up to 20 search assignments, providing progress updates to other firm members, client contacts, and candidates.

Drafting, formatting, proofing and translating client facing communication to support the search process such as proposals, candidate presentations, executive briefs, job advertisements, contracts, interview schedules, offer letters, and reference reports.

Use of Microsoft Office to ensure client and candidate deliverables are visually pleasing, easy to follow, and have all required information.

Recruitment for French-speaking clients, including industry, client and potential candidate research, candidate sourcing, phone screening, evaluating and updating candidates throughout the process.

Arranging venue, meals and technology requirements for interviews.

Maintaining accurate records using our ATS system.

Keeping track of the Partner's calendar while managing search expenses.

Posting advertisements.
Your Qualifications
As an Executive Search Coordinator your ability to provide excellent service delivery shines through in your positive attitude and willingness to raise your hand to help your team. You thrive in a fast-paced environment where its up to you to develop creative solutions, and you are an MS Office 365 wizard, which allows you to be efficient in all that you do. Organization is your passion, and because of that, you look forward to navigating logistics, scheduling meetings and ensuring your teammates have what they need to succeed.
Your qualifications include:
Excellent written and verbal French and English and ability to translate simple documents.

Experience in a fast-paced, project-oriented atmosphere and an innate ability to manage competing tasks and project deadlines.

Self-confidence and the ability to converse with leaders at all levels.

Ability to remain calm and cool as you navigate competing priorities and complex schedules.

Minimum of 2 years-experience in a professional services or client services environment, complimented by a bachelor's degree or diploma or a combination of relevant education and experience.

Strong attention to detail and a love for organization and helping others stay organized.

Resourcefulness, with a knack for problem solving on the spot.
What We Offer
A highly collaborative team  

Remote work in Moncton or Halifax

A fantastic team who work hard, know how to have fun and are truly dedicated professionals.

Exposure to all aspects of the search process and recruitment industry with lots of cross training.

The privilege to see what goes on behind the scenes in dozens of industries and organizations.

Opportunities for career development.
If this sounds like you, share your resume and a one-page letter outlining why KBRS and this role could be right for you by clicking "Apply Now" on the button below. Questions? Contact Rebecca Barr at rbarr@kbrs.ca.
KBRS is committed to being an organization where diversity and different perspectives are valued. We strive to be an organization that is inclusive, supportive, and reflective of the communities and organizations we serve, and we encourage applications from candidates who identify as part of a traditionally marginalized community.
As part of the recruitment process, KBRS will provide support to applicants with disabilities, including accommodation that considers an applicant's accessibility needs. If you require accommodation to participate as a candidate, please contact accommodate@kbrs.ca or communicate your needs to our team.