Image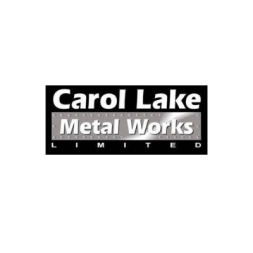 Field Services Manager
Industry
Construction
Industrial, Mining, Oil & Gas
Location
Newfoundland and Labrador
Apply Now
Field Services Manager
Carol Lake Metal Works
Labrador City, NL
Reference NH-17261

Carol Lake Metal Works (CLMW) is a Newfoundland and Labrador-based company that is a leading provider for the Labrador West and Northern Quebec Mining Industry. Their commitment to safety, quality, innovation, and productivity sets them apart from competitors and makes them a leader across a diverse envelope of services including welding, machining, fabrication, and mobile field services. They strive to provide the best in customer satisfaction while getting the job done right, on time, and in a safe and productive manner.

On behalf of our client, CLMW, we are seeking an experienced Field Services Manager who is a strategic thinker and strong leader to join their team in Labrador City.

Reporting to the President and a key member of the leadership team, the Field Services Manager will develop and implement strategies, processes and procedures related to the Field division ensuring work quality is in alignment with overall business goals. The Field Services Manager will focus on people and project strategy. This role involves the direction and care of employees and assets belonging to the Field Services Division.

Key Responsibilities:

• Oversee the Field Services operations and team comprised of the Field Coordinator, Heavy Equipment Technicians, Welders, and Electricians.
• Provide leadership to employees and ensure that all necessary policies and procedures, documentation and controls are in place and are followed.
• Work with senior management to develop work procedures for the field department.
• Provide short term and long-term strategic advice to help guide decisions related to the field division.
• Actively participate in and lead corporate initiatives in the field division.
• Management of field services according to LEAN business principles by applying 5S strategies.
• Utilize a system of job tracking to ensure timely communication and updates to customers.
• Provide timely communications to other departments and the President to fortify smooth business communications and transactions.
• Visit customer sites to ensure quality service and requests are handled in a timely manner.
• Carry out site and shop inspections.
• Participate in the recruitment process and orientation of new employees as required.
• Ensure employees are provided with and use appropriate training, materials, and equipment to perform assigned duties.

Who We're Looking For

We are seeking a hands-on, natural leader who will contribute to a safe, productive, and profitable division that fortifies and contributes to a positive image for the company as a whole. The ideal candidate will have previous experience overseeing teams working with heavy-duty machinery and vehicles, as well as refurbishing projects. Project Management experience is important, and PMP certification would be considered an asset. Proven positive customer relationships for acquiring work and delivering quality products are key ingredients to the success of the division. Attention to quality control is paramount to the success of this leadership role. If you think you are who CLMW is looking for, please reach out to us!

Carol Lake Metal Works is made up of a diverse group of individuals with various levels of education, backgrounds, and experiences – however, all share the same goal. They offer great learning experiences, training and professional development opportunities, compensation packages, and rewarding careers.

A fly-in/fly-out rotation from locations within Atlantic Canada will be considered for this position.

Complete applications can be submitted by selecting the "Apply Now" button below. For more information, contact Natalie Hand at 709.722.6925. If you require accommodation to participate in the recruitment process, please let us know.

Meridia Recruitment connects leading organizations with top talent by building strong relationships and creating ideal matches with candidates because we are only successful when you are. We appreciate your interest in this opportunity.

To learn more about Meridia Recruitment, our job opportunities, and career advice, we invite you to explore our website: www.meridiarecruitment.ca. For information on opportunities with our parent company, KBRS, visit www.kbrs.ca.