Image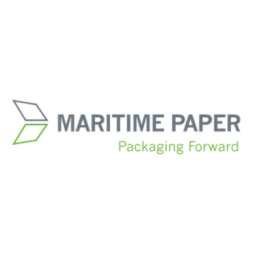 Maintenance & Reliability Manager
Industry
Engineering
Manufacturing, Supply Chain & Operations
Apply Now
Job Title: Maintenance & Reliability Manager
Location: Dartmouth, NS
KR-17254
Maritime Paper Products LP is a dynamic and team-oriented company. They believe that hiring the best people results in superior packaging and stronger relationships with their customers. With broad capabilities, including in-house graphic and structural design, platemaking, and manufacturing for retail-ready display, they provide excellence in packaging solutions to all of their clients. They are honored to be a member of Canada's Best Managed Companies. Meridia is happy to partner with Maritime Paper in their search for a Maintenance & Reliability Manager to join their team in Dartmouth, Nova Scotia.
Role Description
Reporting to the VP of Operations, you will be in a key leadership position for the corrugated facility, responsible for improving the facility's manufacturing performance through improved equipment reliability and machine availability and continuing to build a culture of preventative maintenance. You will develop and lead a work management program that maximizes the efficiency of maintenance and technical personnel while prioritizing machine capacity utilization and minimizing the cost of materials. As you develop new process and procedures, you will work to gain buy-in from a variety of stakeholders to create a more proactive culture of maintenance and manage change as the new ideas are implemented. Additionally, you will foster a culture of collaboration, safety, and continuous improvement as the leader of the maintenance team.
Your responsibilities will include:
Leading the execution of the Reliability and Maintenance program to ensure efficiency, quality, and service at top performance

Leading the maintenance team to achieve outcomes while coaching and developing their capabilities

Implementing and sustaining maintenance processes including spare parts, CMMS, and TPM

Leading the maintenance scheduling and planning functions working towards 90% or greater planned work vs. reactive work

Developing, managing, and continuously improving the asset reliability program to maximize asset availability and total life cycle value

Implementing reliability analytics (Weibull, Monte Carlo, reliability block diagram, and similar statistical methods) and reliability centered maintenance (Failure Mode and Effects Analysis) to transform maintenance from reactive to proactive performance

Collaborating with operations, maintenance, engineering, reliability personnel, and suppliers to ensure the reliability of equipment on all existing and new assets

Leading the site implementation of reliability engineering improvements, managing site contractors, and developing end-of-life asset replacement plans

Motivating and engaging employees through the strategic vision, coaching/feedback cycles, while promoting an action-oriented culture and clear two-way communication

Modeling and driving an attitude and mindset of technical excellence and continuous improvement while championing key processes and techniques, e.g., performance management, self-directed work teams, and asset reliability

Creating an environment that motivates the team to use their talents and energy. Building team's capabilities to create a sustainable talent pipeline for leadership and technical skills

Willingness to be on call as needed to include being on site for specific operations/situations

Promoting and instilling an OH&S culture ensuring employees follows all safety protocols
Your Qualifications
Combining an educational background in a relevant field with experience in a manufacturing environment has given you an adept mechanical aptitude and excellent problem-solving skills. You have shown an ability to lead a group of maintenance personnel, preferably in a unionized setting, to reach performance goals while enforcing a positive and productive work culture. Experience with successful project management in areas such as implementing new processes, software, and/or machinery, will be key to your success in this role, as will strong computer and analytical skills. Your excellent organization and communication abilities will enable you to gain buy-in, plan, and coordinate effectively as you work alongside other departments within the organization.
Your qualifications include:
Bachelor's degree in engineering or a 4-year Technical Degree with emphasis on Reliability Engineering

Minimum 5 years' experience leading industrial maintenance, reliability, or engineering

Strong organizational and multi-tasking skills with the ability to plan, prioritize, organize, and carry out work with minimal supervision

Strong mechanical aptitude with planning and scheduling experience

Budgeting and cost management experience

Demonstrated Project Management and Continuous Improvement skills

Proven change management skills involving difficult conditions and urgent timelines (complex business processes, people, teams, and functions)

Excellent oral/written communication skills

Application of reliability analytics and statistical models (e.g., Weibull Analysis) and predictive maintenance techniques

Knowledge of problem-solving techniques (Statistical Process Control, Root Cause Failure Analysis, etc.)
By joining Maritime Paper, you will be part of an expanding team that has been recognized as one of Canada's Best Managed Companies. As part of the leadership team you will work collaboratively on building and executing on the vision for the future of the business and have the opportunity to continue to develop your skill set. You will have access to resources, knowledge, and opportunities for advancement within the Scotia Investment Family of Companies. You will have the autonomy and support to make important decisions at the plant level, creating programs and driving initiatives to implement changes that will have a positive impact on the business for years to come.
To express interest in this opportunity please apply online by clicking "Apply Now" below.
For more information contact Katherine Risley, Partner, at 902-424-1120 and krisley@kbrs.ca or Emma Roberts, Sr. Recruitment Specialist at 902-424-1104 and eroberts@kbrs.ca, or please apply online by clicking the "Apply Now" button below. If you require accommodation to participate in the recruitment process, please let Katherine or Emma know.
Meridia Recruitment Solutions connects leading organizations with top talent by building strong relationships and creating ideal matches with candidates because we are only successful when you are. We appreciate your interest in this opportunity.
To learn more about Meridia Recruitment Solutions, our job opportunities, and career advice we invite you to explore our site and subscribe for career alerts.