Image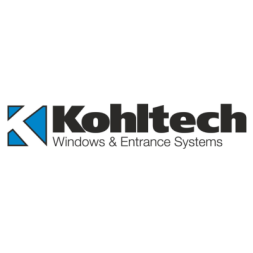 Production Manager
Industry
Manufacturing, Supply Chain & Operations
Apply Now
Job Title: Production Manager
Location: Debert, NS
KR-17242
Over the past 40 years, with the outstanding support of their employees, dealers, and loyal customers, Kohltech has grown to become a leading window and door brand across Canada and Northeastern United States. They are committed to the highest standards of service to their customers, unrelenting pursuit of product innovation, and a lifelong passion for creating beautiful and functional windows and entrance systems. Meridia is happy to partner with Kohltech in search of a Production Manager to join their team at their location in Debert, Nova Scotia.
Role Description
As the Production Manager, you will ensure that manufacturing activities in your department are of exceedingly high quality and are conducted in a safe, efficient, and productive manner. Managing your team, which consists of Team Leaders and Operators, you will plan work and allocate staff to meet sales forecasts and produce on schedule. You will work closely with the Continuous Improvement department to identify opportunities and lead initiatives that will lead to a more productive team and a higher quality product. Additionally, you will coordinate across departments to ensure a smooth and effective operation with little downtime.
Your responsibilities will include:
Monitoring, managing, and coordinating the activities of the Team Leaders, Teams, and Processes to achieve the planned results for an overall production line or lines

Establishing methods to meet work schedules and coordinating work activities with other departments

Resolving work problems and recommending measures to improve safety, productivity, product quality, and on time delivery

Requisitioning materials and supplies

Training staff in job duties, safety procedures, and company policies

Promoting positive employee relations through open communication

Reporting weekly on performance results

Planning and implementing changes to machinery and equipment, production systems, and methods of work
Your Qualifications
Combined with your post-secondary education, you are experienced as a people leader in a manufacturing setting, with a demonstrated ability to maintain a safe and positive work environment while enhancing productivity. You are able to engage teams, provide leadership and mentorship, and promote a culture of safety, collaboration, and productivity. You are a self-starter with a desire to learn and develop, and you have excellent problem-solving and analytical skills.
Your qualifications include:
Engineering Degree, Business Degree, or equivalent combination of education and experience

Proven leadership skills

Experience working with quality systems

Knowledge and experience leading lean manufacturing projects is an asset

Project management experience is an asset

Ability to solve problems

Demonstrated computer skills and aptitude

Strong written and oral communication skills

Strong organizational skills
Kohltech is on an exciting growth trajectory, which provides great potential for you to build on your professional skillset as your career with them develops. Working at a dynamic facility where decisions are quickly followed by actions, you will have the opportunity to have a real impact through your contributions to team development, and efficiency and improvement projects. There will be interesting challenges to tackle and opportunities for cross-departmental collaborations. Kohltech attributes their success to the emphasis on involvement, commitment, and enthusiasm from their outstanding employees, and they strive to maintain a supportive and understanding workplace culture.
To express interest in this opportunity please apply online by clicking "Apply Now" below.
For more information contact Katherine Risley, Partner, at 902-424-1120 and krisley@kbrs.ca or Abbey MacLeod, Recruitment Specialist at 902-425-2265 and amacleod@kbrs.ca, or please apply online by clicking the "Apply Now" button below. If you require accommodation to participate in the recruitment process, please let Katherine or Abbey know.
Meridia Recruitment Solutions connects leading organizations with top talent by building strong relationships and creating ideal matches with candidates because we are only successful when you are. We appreciate your interest in this opportunity.
To learn more about Meridia Recruitment Solutions, our job opportunities, and career advice we invite you to explore our site and subscribe for career alerts.