Image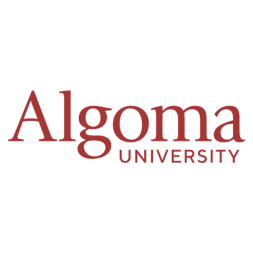 Director, Student Recruitment
Algoma University
Location: Sault Ste. Marie or Brampton, ON  
Department: Student Recruitment
Reference # MG-17225
About Algoma University
Since its establishment in 1965 as Algoma University College in Sault Ste. Marie, Algoma University has increasingly assumed a national leadership role in supporting the university sector's response to Truth, Healing and Reconciliation. Algoma's  Special Mission  is guided by the 7 Grandfather Teachings and  Honouring Commitments, and is twofold in nature:
a.       to be a teaching-oriented university that provides programs in liberal arts and sciences and professional programs, primarily at the undergraduate level, with a focus on the needs of Northern Ontario; and to
b.       cultivate cross-cultural learning between Indigenous communities and other communities in keeping with the history of Algoma University and its geographic site.
With campuses located in Sault Ste. Marie, Brampton and Timmins, the tri-campus model that has emerged at Algoma University leverages the unique strengths, opportunities and broader community needs of each geographic location. Through this model, Algoma provides students with rich experiential learning experiences and research opportunities across liberal arts, sciences, and professional disciplines.
Algoma University is committed to being a welcoming, inclusive, safe, and respectful learning community; one that values the opportunities to learn from and with students, staff, and visitors from all parts of the world. Currently, Algoma University is home to over 5,000 students representing over 50 different countries, more than 430 full-time and part-time faculty and over 150 support staff and administrative personnel.
Director, Student Recruitment Opportunity
The Director, Student Recruitment is responsible for the development, execution, and implementation of a Student Recruitment Strategy for domestic and international students, across all of the University's campuses. This includes assisting the University with establishing and achieving student recruitment objectives at the University, campus, faculty, program, and course levels, for both undergraduate and graduate programs.
Reporting to the AVP, Recruitment & International Affairs, The Director is the senior student recruitment representative at the University for future students, parents, and guidance counselors. To achieve student recruitment objectives, the Director will effectively collaborate with the Office of the Registrar, and the departments of Student Success, and Marketing & Communications internally and with prospective students, parents, and the external educator community.
Key Responsibilities
Provide support to the development, execution, and implementation of the Strategic Enrolment Strategy by:
Identifying target markets and opportunities for growth, identifying, and assigning resources required to achieve targets.

Working with recruitment managers to identify improvement opportunities and analyzing processes for efficiencies.

Participating in developing annual recruitment targets for domestic and international student recruitment.

Making recommendations for developing KPIs to monitor the progress of targets.
Provide strategic and operational leadership to domestic and international recruitment activities to achieve the enrolment goals and objectives of the University by:
Overseeing international and domestic recruitment to Algoma University's programs at all campuses.

Working closely with the Registrar's Office to ensure the applicant registration process is efficient and effective for students from the first point of contact through to registration, monitoring the process for inefficiencies.

Overseeing Algoma University's presence at the Ontario Universities Fair (OUF) and ensuring the implementation of this large-scale event, including all logistics, messaging, and staffing, ensuring all operations run smoothly.

Developing and overseeing all University recruitment events, including open houses, educator events, education fairs, and school visits for domestic and international markets.

Working with the Marketing & Communications team to develop all student recruitment promotional materials, including viewbooks, email communications, and giveaways.

Establishing metrics for the recruitment team that reflect the University's goals on enrolment management. Evaluate initiatives' return on investment and highlight areas of concern.

Utilizing the CRM to analyze data to inform outreach activities and visit plans and ensure maximum allocation of time and resources of staff.

Representing Algoma and taking a leadership role in communicating the University's interests and concerns at international, national, and provincial conferences to establish an institutional profile.

Providing guidance and expert advice to other departments within the University regarding recruitment best practices, event management, conversion activities, and running a student ambassador program.

Reporting external market changes to the AVPIAR and making recommendations for developing strategies and opportunities.
Director, Student Recruitment Qualifications
Education and Experience
Undergraduate degree in Business Administration, or a related field

A minimum of five (5) years of related experience in post-secondary international and domestic student recruitment, marketing, and communications, and progressive experience leading a team, or an equivalent combination of education, training, skills, and experience, is required.

Experience in working within a complex, unionized environment.
Knowledge and Skills
Excellent knowledge of current student recruitment and enrolment management strategies.

Excellent time management, organizational and problem-solving skills are required.

Excellent interpersonal skills in dealing with a myriad of individuals and organizations.

Ability to analyze statistical data and familiarity with enrolment conversion processes.

Ability to travel regularly.

Flexibility to accommodate weekend & evening functions and travel.

Ability to maintain privileged and confidential information.

Proficient in the use of computer applications.

Valid Passport.

Commitment to understanding Algoma University's Special Mission and the Seven Grandfather Teachings.
How To Apply
To express interest in this opportunity please apply online by clicking the "Apply Now" button below.
For more information about this exciting opportunity please contact Mark Gillis, Partner, at mgillis@kbrs.ca or Natalie Lagace, Recruitment Specialist, at nlagace@kbrs.ca. If you require accommodation to participate in the recruitment process, please let Mark know.
Algoma University is strongly committed to fostering diversity and inclusivity within our community and is an equal opportunity employer. The university invites and encourages applications from all qualified candidates from equity-seeking groups, (Indigenous peoples, racialized persons, women, persons with disabilities, and 2SLGBTQQIPA+ persons) who may contribute to further diversification of our Institution. In accordance with the Accessibility for Ontarians with Disabilities Act, 2005, upon request, accommodation will be provided by Algoma University throughout the recruitment, selection and/or assessment process to applicants with disabilities. The successful candidate, as a condition of employment, will be required to provide a Police Vulnerable Sector Check.
Algoma University will provide support in its recruitment processes to applicants with disabilities, including accommodation that takes into account an applicant's accessibility needs. If you require accommodation in order to participate as a candidate in the recruitment process, please contact accommodate@kbrs.ca or Mark Gillis, Partner, at mgillis@kbrs.ca or Natalie Lagace, Recruitment Specialist, at nlagace@kbrs.ca.