Image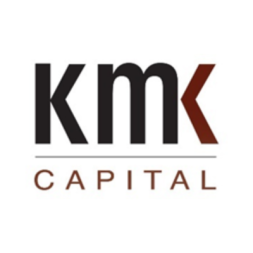 Project Coordinator
Location
Newfoundland and Labrador
Apply Now
Project Coordinator
KMK Capital Inc.
St. John's, NL
Reference: NH-17181

KMK Capital Inc. is one of Newfoundland and Labrador's leading real estate development and service companies. Through their group of companies, in addition to their own development, KMK offers full-service residential and commercial property management and leasing, real estate investment and brokerage, commercial and residential development, project management, and construction consulting.

We're proud to partner with KMK Capital in search of a Project Coordinator to join their team in St. John's, NL! This is an exciting career opportunity to play a pivotal role in many of the newest and largest residential and commercial/industrial developments in St. John's.

The Project Coordinator will work closely with the Project Manager to ensure the successful planning, implementation and completion of KMK's projects. The Project Coordinator will be responsible for providing administrative support, coordinating project activities, and communicating with stakeholders to ensure all the moving parts fall into place. Being a highly organized and detail-oriented individual with a passion for project management who thrives in a fast-paced, dynamic environment is key to success in this role.

Working closely with teams across the organization and clients on a day-to-day basis, the Project Coordinator will demonstrate a strong knowledge of project management. Excellent analytical and problem-solving skills coupled with the ability to communicate and work seamlessly with a variety of stakeholders is required. Experience in a similar role and construction settings would be considered an asset.

Responsibilities Include:

• Assist the Project Manager with the planning and execution of projects, including developing project schedules, tracking project progress, and monitoring project budgets.
• Coordinate project activities and communicate with contractors, vendors, government authorities, and other stakeholders to ensure project timelines and deliverables are met.
• Maintain project documentation, including contracts, budget reviews, change orders, and project reports.
• Assist with project procurement activities, including requesting quotes, coordinating with designers on specifications and approval of purchases.
• Organize, attend and participate in project meetings and provide updates to stakeholders.
• Prepare and manage consultant and contractor contract administration as well as Project Status Report and Management Reports.
• Develop professional documents for internal and external project communications.

Desired Qualifications:

• Post-Secondary Engineering / Technology diploma.
• Proficient in AutoCAD and Revit.
• Ability to read and interpret drawings.
• Excellent attention to detail and presentation skills.
• Ability to work independently and demonstrate accountability for work assigned.
• Possess strong time management and organization skills.
• Proactive and solutions-driven with an enthusiastic disposition.
• Ability to work collaboratively in a team environment.
• Previous experience in the Project Management and Construction industry would be an asset.
• Proficiency in Microsoft Office applications.

If you're ready to take on a new challenge with a team of dedicated professionals, select the "Apply Now" button below and submit your application.   For more information, contact Krista Power at 709-722-4462 or kpower@kbrs.ca If you require accommodation to participate in the recruitment process, please let us know.

Meridia Recruitment connects leading organizations with top talent by building strong relationships and creating ideal matches with candidates because we are only successful when you are. We appreciate your interest in this opportunity.

To learn more about Meridia Recruitment, our job opportunities, and career advice, we invite you to explore our website: www.meridiarecruitment.ca. For information on opportunities with our parent company, KBRS, visit www.kbrs.ca.