Image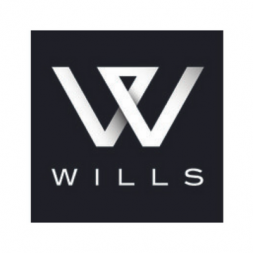 Land Development Engineer
Peterborough, Ontario                                                                                                      
Reference No. CG- 17121
Merida Recruitment Solutions has partnered with D.M. Wills, a multi-discipline firm that offers engineering solutions, environmental services, and land use planning services in Peterborough and across Ontario is seeking an experienced Project Engineer or Project Manager for Land Development projects in our Municipal (Civil) Engineering Department.
Key Responsibilities:
Management of project resources, budgets, and deliverables.
Preparation and/or coordination of winning proposals for land development services.
Serve as primary contact for key land development clients.
Leading/managing the development of preliminary and detail designs, development agreements and approvals, and construction specifications and tender documents for land development projects.
Providing direction to project engineers, EITs, and project designers in maintaining the quality of work.
Experience and Qualifications:
Licensed as a Professional Engineer in the Province of Ontario (P.Eng. with PEO) and/or Project Management Professional (PMP) designation. A candidate with both P. Eng. and PMP designations will be looked upon favorably.
Five (5) years of Civil/Municipal Engineering experience, in a lead engineer and/or project management role.
Strong competency in land development and related infrastructure design.
Familiarity with and experience applying municipal design standards in southern Ontario, TAC Geometric Design Guidelines, MECP Environmental Compliance Approvals and Ontario Provincial Standards and Specifications.
Excellent verbal and written English communication skills.
This is a diverse workforce and equal opportunity employer that welcomes applications from all races and genders.
To express interest in this opportunity please apply online by clicking "Apply Now" below.
If you have questions about this opportunity, contact Cassandra George, Senior Consultant at 647-888-5199 or cgeorge@kbrs.ca. If you require accommodation to participate in the recruitment process, please let Cassandra know.