Image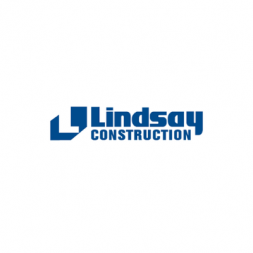 Senior Project Manager
Moncton, NB
AM- 17054
Meridia Recruitment Solutions has partnered with Lindsay Construction, to recruit a Senior Project Manager to join their team in Moncton, New Brunswick.
For over 60 years, Lindsay Construction has been responsible for some of the largest projects in Atlantic Canada and beyond. Sticking to their core values of building relationships, building communities, and building the future, Lindsay Construction has solidified their position as a leader in our regions construction industry. As a company of engineers, design professionals, contractors and managers active in both civil and building construction, they are committed to the people and communities they help shape by building the exceptional with integrity, quality and pride. Lindsay offers outstanding capabilities in Design-Build, Construction Management, General Contracting, Trade Contracting, and Service Work while building across the spectrum of civil, industrial, commercial, institutional, and special project construction, possessing a diversified capacity for projects large and small. Lindsay Construction has a unique offering of self-performed specialized building systems including Formwork, Tilt-Up Concrete, Cladding, Roofing, Pre-Engineered Metal Buildings, and Wood Frame.
Role Description:
Reporting to the Regional Director, the Senior Project Manager will oversee and provide project guidance on a variety of construction projects from start to completion. This includes recommending innovative ideas that will increase effectiveness and efficiency to ensure projects are completed on time and on budget as well as grow and maintain strong relationships with trade partners, consultants and clients. Your financial management experience will be used to plan, manage and respect project budgets, costs and associated purchasing and your expertise in risk management will ensure any associated project risk is minimized. The Senior Project Manager will also play a role in business development and networking efforts to increase Lindsay's brand awareness and presence within the construction industry in the Greater Moncton Area.
By joining Lindsay Construction, you'll be part of a proud local organization who has been enriching Atlantic Canadian communities one project at a time. As the Senior Project Manager, you will have the ability to collaborate with an amazing project team of construction professionals, work on a variety of interesting and innovative projects, and more importantly you'll work on projects that will impact the community beyond what is built. Lindsay Construction offers a competitive compensation and benefits package, and an environment that promotes personal and professional development.
Your responsibilities will include:
Proudly represents the Lindsay Construction brand in a growing market, seeking new partnerships within the construction industry, and business development opportunities;

Being an active member of pursuits whether they be public tender or private and/or proposal based;

Provide project manager support to the estimating team on pursuits;

Provide overall project management, technical expertise, and support to a variety of construction projects ensuring the project is constructed as per design, budget, resources, quality, and schedule;

Implement the project safety plan and lead by example for health and safety practices and procedures;

Manage project performance and provide performance status reports for safety, cost forecast, and schedule;

Negotiate and issue subcontracts, major purchase orders and progress payments and monitors their progress and schedule;

Understand, communicate, and enforce the contract and contract documents;

Identify and manage risk and opportunities on construction projects;

Develop and coordinate overall project closeout;

Maintain relationship-building within the construction industry as a priority, leveraging existing relationships, and building new connections.
Your Qualifications:
As the ideal candidate, you are an energetic self-starter, with an entrepreneurial mindset. You are passionate about leading projects within a growing market and are confident in your ability to add qualified scopes of work to Lindsay's pipeline. You take great pride in the quality of your work and have a strong commitment to ensuring projects remain on time and on budget. This is a great opportunity to work on projects that will have a real impact in the communities of Atlantic Canada.
Qualifications include:
10+ years of experience running all aspects of commercial, industrial, and institutional building construction;

Post-secondary education in engineering, construction management or a related field is an asset;

In-depth knowledge of construction detailing including building materials, construction specifications, construction law and building codes, and safety and quality management practices;

Strong knowledge of construction and project methodologies, subcontract coordination, material procurement, financial management, as well as project management and scheduling software;

Demonstrated leadership in Health, Safety and Environmental Protection on the project;

Strong negotiation, time management, problem solving and organizational skills;

Ability to communicate in an effectively with all stakeholders;

Exceptional teamwork and interpersonal skills.
To express interest in this opportunity please apply online by clicking "Apply Now" below.
For more information contact Austin McLennan, Senior Consultant, at 902-424-1103 and amclennan@kbrs.ca or Kyle Armstrong, Recruitment Specialist at 709-383-1328 and karmstrong@kbrs.ca , or please apply online by clicking the "Apply Now" button below. If you require accommodation to participate in the recruitment process, please let Austin or Kyle know.
Meridia Recruitment Solutions connects leading organizations with top talent by building strong relationships and creating ideal matches with candidates because we are only successful when you are. We appreciate your interest in this opportunity.
To learn more about Meridia Recruitment Solutions, our job opportunities, and career advice we invite you to explore our site and subscribe for career alerts.