Image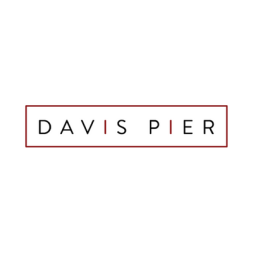 Associate - Digital Solutions Architect
Apply Now
Davis Pier Consulting
Associate - Digital Solutions Architect
JG- 17033
The Opportunity
Meridia Recruitment Solutions has partnered with Davis Pier Consulting to recruit a full-time Digital Solutions Architect / Project Manager to join the consulting firm in Halifax, NS. The successful candidate will lead and deliver exceptional client services necessary to design, plan, and implement lasting change and improvement in complex public sector environments.
We know a consulting firm is only as good as its professionals. We pride ourselves on hiring the highest quality people who share our values: integrity, fairness, flexibility, fun, collaboration, and delivering impact.
Responsibilities
Demonstrate analytical and problem-solving

skills with the ability to switch between different problems and responsibilities.

Help foster client relationships within project environments.

Assist in developing high-quality project deliverables.

Facilitate client workshops and interviews.

Employ innovative new methods and approaches to uncover rich citizen insights; use insights to develop strategic approaches to public sector transformation.

Seamlessly integrate with client teams.

Assist in developing tailored approaches to project delivery to ensure engagement outcomes are delivered in an undisruptive manner.

Help create or change the business process, digital products and content across digital and offline channels.

Assist in helping clients design and implement technology changes as part of a business transformation.

Able to listen to the needs of technical and business stakeholders to document needs and requirements.

Converse easily with and translate between non-technical stakeholders and technical practitioners.

Document how clients would use technology systems, data and processes.

Must have a good understanding of a broad range of technologies.
 Skills
Bridging the gap between the technical and non-technical. Able to speak on behalf of technical teams and facilitate relationships with indirect stakeholders.

Making and guiding decisions. Able to make decisions characterized by managed levels of risk and complexity and recommend decisions as risk and complexity increase. Capable of resolving technical disputes between broader peers and indirect stakeholders, considering all views and opinions.

Turning business problems into technical design. Able to design systems that are characterized by managed levels of risk, manageable business and technical complexity and meaningful impact. Works with well-understood technology and identifies appropriate patterns.

Understanding the whole context. Able to understand trends and practices outside their team and how these will impact their work. Able to understand how their work fits the broader strategy and historical context. Capable of considering the patterns and interactions on a larger scale.

Understands how governance works and what governance is required. Capable of taking responsibility for the assurance that parts of a service know what risks must be managed.

Capable of applying strategy, using patterns, standards, policies, roadmaps, and vision statements. Able to challenge them and provide guidance.
Qualifications
Formal education in business, public administration, engineering, information technology, or service design.

3-5 years of experience as an Architect, project manager, or Project Lead.

Experience in delivering complex technology solutions within a broader digital ecosystem.

Has experience building products, teams and processes that deliver outcomes for users.

Proficiency in project management following agile methods.

Deep understanding of the evolving digital world and emerging technologies.

Knowledge of business solutions, XaaS (Anything as a Service), open data, micro-services, and event-driven IT.

Possess strong written, verbal, and interpersonal skills.

Demonstrated analytical and problem-solving skills.

Previous consulting experience would be considered an asset.

Knowledge of the public, social, or healthcare sectors would be considered an asset.

Experience in using service design methodologies, including prototype development, UX/UI, accessibility, and usability testing, would be considered an asset.
 Perks of Working with Davis Pier:
Comprehensive health and dental benefits plan, including an Employee and Family Assistance Program

Four weeks of vacation annually

Hybrid working options after the first few months with the firm

Annual Health Living Allowance

Profit-sharing incentives

Regular social and team-building events

Peer Mentorship Program

Beautiful modern office located downtown in the Brewery Market building

Collaborative, welcoming, and supportive team
About Davis Pier
Davis Pier is a professional services firm that provides innovative solutions to complex government and social challenges.   Our team consists of over 60 people in Halifax, Toronto, and Charlottetown with varied backgrounds, including strategists, project managers, engineers, public policy experts, interdisciplinary designers, technologists, and researchers educated in areas such as business, engineering, public administration, psychology, economics, and behavioural science.
We work with public and non-profit sector organizations in Canada and internationally to deliver the services necessary to improve society and the lives of others by designing, planning, and implementing lasting change. Our ability to collaborate with clients and implement these solutions sets us apart. Our approaches to design, planning, and managing change allow us to deliver exceptional value and integrate seamlessly with our clients.   Our success in supporting these complex projects resulted in us receiving the 2020 Halifax Chamber of Commerce Business of the Year award.
Commitment to Diversity, Equity and Inclusion
We welcome candidates from diverse backgrounds and who represent the communities we serve, particularly those with lived experience of the barriers individuals face to employment.
Davis Pier is an equal opportunity employer dedicated to creating a workplace culture of inclusiveness that reflects the diverse communities we serve. We encourage applications from women, BIPOC, LGBTQ2S+ and people with disabilities as we strive to build a more inclusive society.
To express interest in this opportunity, please click on the "Apply Now" button below.
For more information contact Jessie MacDonald, Recruitment Specialist at 902-421-1214 or Brooke Ireland, Senior Consultant at 902-420-1809.    If you require accommodation to participate in the recruitment process, please let Jessie know.
Meridia Recruitment Solutions connects leading organizations with top talent by building strong relationships and creating ideal matches with candidates because we are only successful when you are. We appreciate your interest in this opportunity.
To learn more about Meridia Recruitment Solutions, our job opportunities, and career advice we invite you to explore our site and subscribe for career alerts