Image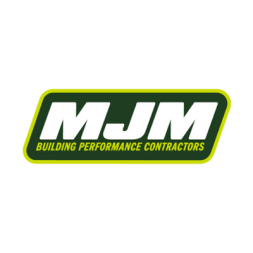 HVAC Technician
Dartmouth, NS
AM- 17020
Meridia Recruitment Solutions has partnered with MJM Energy, to recruit an HVAC Technician to lead their team in Dartmouth, Nova Scotia.
MJM Building Performance Contractors specializes in services that cover all aspects of improving your home's performance and energy efficiency. Their tailored approach to each and every home they work on ensures that you are investing in the right areas within your home to realize the best value and longterm energy savings. MJM Energy is locally owned and operated and stands out as the only Building Performance Contractor in Atlantic Canada. Additionally, they are the only ICAA Qualified Contractor in Atlantic Canada and are accredited through the Better Business Bureau, highlighting the quality of their installation services and positive relationships they've built with clients.
Role Description:
Reporting to the Operations Manager, the HVAC Technician will be required to make daily operational decisions within standard operating procedures, communicate with employees and customers on a regular basis, and eventually supervise crew as well as apprentices. The successful candidate will be a self-motivated individual who is willing to get involved beyond their technical responsibilities to think strategically and grow this area of the company.
By joining MJM Energy , you'll be part of a proud local organization who has been enriching Atlantic Canadian homes one project at a time. They pride themselves on being part of a small group of companies who focus on improving the energy efficiency of residential homes. You will alongside experts in Building Science who take a comprehensive, whole-home approach to improving energy efficiency and comfort. Ensuring that your building performs the best it can. They're more than just insulators.
Your responsibilities will include:
Installing, servicing and repairing refrigeration, air conditioning units, combined heating, ventilation & cooling systems, and residential heating and cooling systems;

Troubleshoot and repair HVAC equipment in accordance to client specifications;

Complete work orders, detailed start up reports and daily time summaries;

Ensure safe working conditions are followed in accordance to company policy;

Contribute to profitability and high level of quality to meet or exceed customer satisfaction;

Provide input and feedback to management on areas of operational efficiencies;

Monitor equipment to ensure it is maintained in good working condition;

Grow and lead team of capable, technical experts.
Your Qualifications:
As the ideal candidate, you are an energetic self-starter who enjoys a team focused and collaborative culture. As an HVAC Technician with MJM Energy, you'll work little to no overtime, ensuring you'll enjoy a work life balance not typically seen in the industry. You are a Red Seal Refrigeration Mechanic with extensive experience installing Mini Split Heat Pumps, you take pride in your work while striving to help the company grow. You are passionate about sustainable energy as well as helping homeowners improve the efficiency of their home.
Qualifications include:
Minimum 7 years experience in servicing and or installing HVAC equipment, with a strong understanding of ducted and ductless mini-split equipment;

Certified Red Seal Refrigeration Mechanic;

Holds a valid Gas Fitters ticket;

Holds a valid Refrigeration License;

Has a valid Driver's License;

Able to communicate clearly and concisely (both verbally and in writing);

Possesses strong organizational/time management skills;

Excellent decision making and problem solving skills;

Highly motivated team player who can work under minimal supervision and with flexible hours;

First Aid and CPR certifications would be considered an asset.
To express interest in this opportunity please apply online by clicking "Apply Now" below.
For more information contact Austin McLennan, Senior Consultant, at 902-424-1103 and amclennan@kbrs.ca or Kyle Armstrong, Recruitment Specialist at 709-383-1328 and karmstrong@kbrs.ca, or please apply online by clicking the "Apply Now" button below. If you require accommodation to participate in the recruitment process, please let Austin or Kyle know.
Meridia Recruitment Solutions connects leading organizations with top talent by building strong relationships and creating ideal matches with candidates because we are only successful when you are. We appreciate your interest in this opportunity.
To learn more about Meridia Recruitment Solutions, our job opportunities, and career advice we invite you to explore our site and subscribe for career alerts.