Image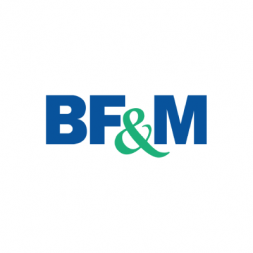 Reference # JG-
Meridia Recruitment Solutions has partnered with BF&M, a leading insurance provider with operations in Bermuda, Halifax and across the Caribbean, to recruit for a Project Manager in Burnside, Nova Scotia.
Founded in 1903, BF&M takes great pride in helping their customers protect what matters most, as well as giving back to the communities in which they work. BF&M is comprised of several companies selling health, life, pension, property and casualty insurance products.  
Role Description:
The Project Manager reports to the Head of Life and Health and is responsible for administration of projects as defined by the Executive Committee. The Project Manager will work closely with all related departments, and is charged with ensuring that all requirements, deadlines, and schedules meet and/or exceed deadlines. Responsibilities include submitting project deliverables, preparing status reports, and establishing effective communication plans for the proper execution and delivery of the project.
Your responsibilities will include:
Defining project objectives, project scope, roles & responsibilities.

Defining resource requirements and managing resource availability & allocation – both internal and third party.

Outlining a budget based on requirements and tracking costs to deliver project on budget.

Preparing a detailed project plan to schedule key project milestones, workstreams & activities.

Managing delivery of the project according to the approved plan.

Tracking project and providing regular reports on project status to project team and key stakeholders.

Managing and adjusting for any changes in project scope, schedule and / or budget.

Identifying and mitigating potential risks.

Managing the relationship and communication with the business and all stakeholders, ensuring the project is delivered to their satisfaction.
Your Qualifications:
A bachelor's degree or master's degree in a related field or equivalent relevant experience

A minimum of five years experience in project management

A detailed knowledge of life/health insurance products

LOMA designations or equivalent work experience in insurance

Experience and/or certification in Agile project management structure

Certification and/or experience as a ScrumMaster (CSM) is preferred

PMP Certification or relevant work experience would be an asset

Strong problem solving, analytical, execution, organization, interpersonal, and communication (written and verbal) skills

Experience with Information Technology project management

Ability to lead project teams of various sizes and see them through to completion

Strong familiarity with project management software tools, methodologies, and best practices

Proven ability to complete projects according to outlined scope, budget, and timeline
Who we are:
At BF&M, great talent is at the core of our success across all jurisdictions in which we operate. Key programs are dedicated to appreciating and developing our people through training resources, performance reviews, bonus awards, sports and social events and various opportunities to share knowledge with colleagues from around the world. We strive to be an equal opportunity employer that is committed to diversity and inclusion in the workplace. We offer flexible working arrangements with a hybrid model of working in the office and at home.
To express interest in this opportunity, please click on the "Apply Now" button below.
For more information contact Brooke Ireland, Senior Consultant at 902-421-1214 or Jessie MacDonald, Recruitment Specialist at 902-421-1214 .   If you require accommodation to participate in the recruitment process, please let Jessie know.
Meridia Recruitment Solutions connects leading organizations with top talent by building strong relationships and creating ideal matches with candidates because we are only successful when you are. We appreciate your interest in this opportunity.
To learn more about Meridia Recruitment Solutions, our job opportunities, and career advice we invite you to explore our site and subscribe for career alerts.