Image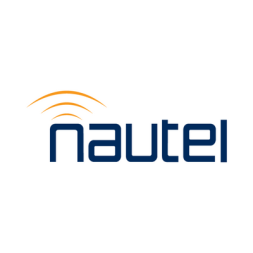 Quality Assurance Manager
Industry
Engineering
Manufacturing, Supply Chain & Operations
Apply Now
Job Title: Quality Assurance Manager
Location: Hacketts Cove
KR-16997
Nautel is an award winning, Nova Scotia headquartered company, that is fortunate to be in an industry that serves the needs of millions of people around the world by supporting the delivery of news and vital information, as well as entertainment, critical to their everyday lives. Being a company that prides itself on being at the cutting edge, Nautel expects the same of its people. Encouraging new ideas and innovative thinking, Nautel is a company where employees work within a team-based environment, regardless of location, where the efforts of every team member count.
Partnered with Meridia, Nautel is seeking a Quality Assurance Manager to join their team in Hacketts Cove, Nova Scotia.
Role Description
As the Quality Assurance Manager, you will be responsible for leading, managing, and communicating the implementation, review, assessment, and continuous improvements to the Quality Management Systems employed. You will develop solutions related to technical manufacturing, both internally and at suppliers. Providing leadership to a team, your duties include maintaining adherence to ISO9001:2015 standards, performing internal and external audits, preparing for third-party audits and assisting in root-cause analysis during new product development, as well as managing the day-to-day use of all policies, procedures, methods, and activities related to the Quality Management Systems across all functions of the organization.
Your responsibilities will include:
Identifying quality issues related to manufacture (internal or with suppliers), developing solutions, and following up to completion of these solutions

Establishing reviews, assessing, and recommending improvements to the management team on all aspects of the Quality Management systems, including procedures, methods, etc. used at Nautel and Nautel Maine. This will include the use of internal audits

Overseeing and coordinating development and implementation of methods and procedures used for the collection of all data pertinent to determining and measuring the internal and external quality of company products, as well as other company processes and procedures

Advising and assisting management in the setting of appropriate and relevant quality targets – internal and external – and establishing regular reporting of all quality levels and trends against such targets, as well as aiding in the tracking of all required actions for improvement

Educating and training of all company personnel on the relevant technical requirements, Quality Management Systems, and procedures through day-to-day actions, as well as leading other formats and types of education

Managing the Quality Department at Nautel Limited as well as an oversight of QA at Nautel Maine, Nautel C-Tech Limited, this will include acting in an advisory capacity and the planning and utilization of skills and methods/procedures used to ensure quality targets are met

Maintaining Nautel registration to the ISO9001:2015 standard and all subsequent revisions
Your Qualifications
With a background in Mechanical or Electrical engineering, you couple your technical education with several years of experience in quality management roles within a manufacturing setting. Your technical background gives you the ability to complete root-cause analysis and problem solve non-conformance issues that come up during product development. You have experience maintaining ISO certification levels as well as performing audits, supplier evaluations, and product design as it relates to manufacturability. Additionally, your excellent communication and organizational skills make you a great people manager, and you have a demonstrated history of being a compassionate leader that can collaborate across departments.
Your qualifications include:
Mechanical Engineering qualification and background, or equivalent. An Electrical Engineering degree combined with relevant experience may also be considered. Either of these should be combined with a Quality designation. In addition, IPC knowledge or certification would be an asset

Minimum 10-15 years experience as an engineer, some of which has been in Quality in a manufacturing environment

Experience working within the government/military sector would be an asset

Strong problem solving and analytical skills

An exceptional leader and communicator, both written and orally

The ability to work within and lead a team and influence both at a department level as well as at management level

The ability to work independently as well as with others at various levels within an organization

The ability to work with tight deadlines, often with multiple priorities

Being able to challenge the status quo and embrace change

Operate with safety as a priority

The ability to obtain and maintain Controlled Goods clearance is required for this role
Nautel develops cutting edge technology in a collaborative team-based environment that encourages new ideas and innovative thinking. At Nautel, you will have the opportunity to contribute to exciting and varied projects from interesting clients all over the world, for example: Europe's most powerful radio transmitter updated using Nautel's technology. Your success will be supported, and as the leader of the department, you will take pride in your team's development. With the leadership team based here in Halifax, you will be joining an organization that celebrates its history while looking to the future to continue their success. A successful candidate would enjoy a competitive benefits package and salary as well as the employee development and growth that Nautel promotes.
To express interest in this opportunity please apply online by clicking "Apply Now" below.
For more information contact Katherine Risley, Partner, at 902-424-1120 and krisley@kbrs.ca or Emma Roberts, Sr. Recruitment Specialist at 902-424-1104 and eroberts@kbrs.ca, or please apply online by clicking the "Apply Now" button below. If you require accommodation to participate in the recruitment process, please let Katherine or Emma know.
Meridia Recruitment Solutions connects leading organizations with top talent by building strong relationships and creating ideal matches with candidates because we are only successful when you are. We appreciate your interest in this opportunity.
To learn more about Meridia Recruitment Solutions, our job opportunities, and career advice we invite you to explore our site and subscribe for career alerts.