Image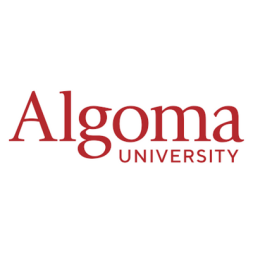 Coordinator, Talent Acquisition And People & Culture
Apply Now
Coordinator, Talent Acquisition and People & Culture
Algoma University
Location: Brampton, ON  
Department: People & Culture (P&C)
Reference # MG-16992
Salary Range: $58,221 - $69,010
About Algoma University
Since its establishment in 1965 as Algoma University College in Sault Ste. Marie, Algoma University has increasingly assumed a national leadership role in supporting the university sector's response to Truth, Healing and Reconciliation. Algoma's  Special Mission  is guided by the 7 Grandfather Teachings and  Honouring Commitments, and is twofold in nature:
a.       to be a teaching-oriented university that provides programs in liberal arts and sciences and professional programs, primarily at the undergraduate level, with a focus on the needs of Northern Ontario; and to
b.       cultivate cross-cultural learning between Indigenous communities and other communities in keeping with the history of Algoma University and its geographic site.
With campuses located in Sault Ste. Marie, Brampton and Timmins, the tri-campus model that has emerged at Algoma University leverages the unique strengths, opportunities and broader community needs of each geographic location. Through this model, Algoma provides students with rich experiential learning experiences and research opportunities across liberal arts, sciences, and professional disciplines.
Algoma University is committed to being a welcoming, inclusive, safe, and respectful learning community; one that values the opportunities to learn from and with students, staff, and visitors from all parts of the world. Currently, Algoma University is home to over 5,000 students representing over 50 different countries, more than 430 full-time and part-time faculty and over 150 support staff and administrative personnel.
Coordinator, Talent Acquisition and People & Culture Opportunity
Reporting to the Manager, Talent Acquisition and People & Culture, Brampton, the Coordinator, Talent Acquisition and People & Culture, Brampton will execute full-cycle recruitment for all campus locations and operations and provide overall People & Culture support for the Brampton campus. This role works closely with management officers to hire employees that will support a safe, positive, productive, and committed culture that attracts and retains high performers to achieve institutional results that align with Algoma's commitment to equity, diversity, inclusion, Decolonization, and Indigenization.  
Key Responsibilities
Under the general direction of the Manager, Talent Acquisition and People & Culture, Brampton and the hiring manager, carry out and ensure completion of all steps in the recruitment process of staff and administrative employees for approved new or vacant positions.   Ensure the process is completed in compliance with respective Collective Agreements (where applicable), policies, and procedures.   The recruitment process includes, but is not limited to, the following:

Develop job postings, ensuring postings are advertised widely to attract talent including active attention and pursuit of opportunities to attract talent from indigenous, equity-deserving, and diverse communities or populations.

Review and screen resumes, shortlist candidates and/or make recommendations to the hiring manager, schedule and support the interview process, complete employment background/reference checks, and prepare draft employment contracts.

Consideration and implementation of Algoma's designed indigenized recruitment procedures (or variations thereof) at all levels of the organization.

Create and maintain related electronic records, including recruitment files, assessments, and general hiring and selection files for Staff and Administration recruitment.

Serve as an ambassador for Algoma University at various recruitment-related events, such as career fairs upon request.

Inform the budget requirements for talent acquisition procedures based on past and future projected talent acquisition needs, best practices for the advertisement of roles, and anticipated third-party recruitment supports for the upcoming year.

Coordinate and execute onboarding of all new hires in Brampton.

Execute all procedures concerning the Human Resources Skills and Development Canada (HRSDC) and Citizenship and Immigration Canada in obtaining Visa and Canadian working status for all positions as required.

Research and recommend process changes for improving talent acquisition and onboarding/offboarding activities.

Facilitate the administration of all student hiring processes, both Academic and non-Academic

Liaise with all relevant departments and stakeholders to ensure successful recruitment, and recommend updates/enhancements to processes in order to streamline and create efficiencies in all hiring and talent acquisition procedures.

Lead all offboarding efforts for the Brampton campus including but not limited to drafting notices to be issued, scheduling and supporting exit interview processes with the management office or other appropriate manager/director, and ensuring all files are closed out properly.

Respond to and support general P&C inquiries specific to the Brampton campus and work closely with applicable P&C team members to ensure a timely and supportive response.
Coordinator, Talent Acquisition and People & Culture Qualifications
Education and Experience
Undergraduate degree in Business Administration or related discipline

A minimum of three (3) years experience working in a Human Resources/People & Culture environment, or an equivalent combination of education and experience, is required.

Certified Human Resources Professional (CHRP) designation, or intention to work toward designation, is considered an asset.
Knowledge and Skills
Sound understanding of recruitment processes, and the employee life-cycle.

Experience recruiting and processing documentation for international employees.

Experience working with Applicant Tracking Systems.

Excellent communication skills both written and verbal required.

Ability to work independently and in a team environment.

Understanding of, and demonstrated ability to uphold, confidentiality.

Excellent interpersonal and communication skills with the ability to represent the university professionally in interactions with internal stakeholders and/or external communities.

Excellent administrative and organizational skills with the demonstrated ability to take initiative and prioritize work in a high-volume office.

Ability to multitask and work under pressure in a dynamic environment.

Ability to work effectively with people of diverse backgrounds, styles, and abilities.

Innovative problem-solver.

Moderate understanding of technology for collaboration; strong computer skills (Google Workplace is preferred).

Commitment to understanding Algoma University's Special Mission and the Seven Grandfather Teachings.
How To Apply
To express interest in this opportunity please apply online by clicking the "Apply Now" button below.  
For more information about this exciting opportunity please contact Mark Gillis, Partner, at mgillis@kbrs.ca or Natalie Lagace, Recruitment Specialist, at nlagace@kbrs.ca. If you require accommodation to participate in the recruitment process, please let Mark know.
Algoma University is strongly committed to fostering diversity and inclusivity within our community and is an equal opportunity employer. The university invites and encourages applications from all qualified candidates from equity-seeking groups, (Indigenous peoples, racialized persons, women, persons with disabilities, and 2SLGBTQQIPA+ persons) who may contribute to further diversification of our Institution. In accordance with the Accessibility for Ontarians with Disabilities Act, 2005, upon request, accommodation will be provided by Algoma University throughout the recruitment, selection and/or assessment process to applicants with disabilities. The successful candidate, as a condition of employment, will be required to provide a Police Vulnerable Sector Check.
Algoma University will provide support in its recruitment processes to applicants with disabilities, including accommodation that takes into account an applicant's accessibility needs. If you require accommodation in order to participate as a candidate in the recruitment process, please contact accommodate@kbrs.ca or Mark Gillis, Partner, at mgillis@kbrs.ca or Natalie Lagace, Recruitment Specialist, at nlagace@kbrs.ca.