Image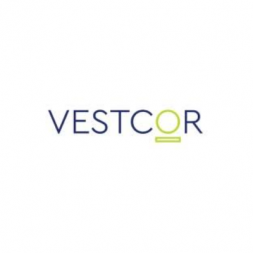 Director, Finance Operations
Fredericton, NB
Reference #HL-16835

Formed in 2016 as an independent not-for-profit company, Vestcor Inc. is an integrated investment management, pension and benefits administration organization that is jointly owned by the New Brunswick Public Service Pension Plan and the New Brunswick Teachers' Pension Plan. Located in Fredericton, NB, they are the largest investment manager in Atlantic Canada providing global investment management services to ten different client groups representing approximately $21.0 billion in assets under management. They also provide administration services to eleven pension plans and four employee benefits plans. They are currently looking for a Director, Finance Operations to join their team in Fredericton.

Reporting to the Vice President of Finance and the Chief Financial Officer, this role provides senior leadership over Finance and Investment Performance Measurement operations, in particular the fiduciary accounting and reporting functions. In that role, the incumbent is responsible for overseeing the timely and accurate processing of daily investment transactions, bank and custodial reconciliations, corporate actions, management reporting, and fund financial reporting. In pursuit of innovative solutions to workflow improvement.

Responsibilities will include:
Fund Accounting, Investment Performance and Financial Services Teams' Business Plan objectives and the development and management of related staffing resources.

Preparation of interim and annual financial statements for the pension funds, investment entities and Global Investment Performance Standards (GIPS)

Helps to facilitate an efficient annual external audit of the Vestcor Investment Entities and the Pension Fund financial statements, GIPS performance statements as well as the annual external audit of Vestcor's Service Organization Controls Report.

Oversees timely and accurate pooled fund taxable income calculations and filing of the Canadian T2, T3, and T5013 tax returns.

Assists in the U.S. Federal and State tax filing processes, including auditing accuracy of Schedule K-1 receipts from U.S. counterparties.

Maintains banking and investment transactions within the authorized authority levels approved by the Board of Directors and with sound internal controls over cash processes.

Continuously improves the Fund Accounting and Investment Performance Team's daily processes to reflect changes with asset mix, investment strategies, technological advancement, and other elements of daily change.

Accurate and complete documentation with investment broker/dealer counterparties.

Attends client meetings as required to provide quarterly reports on compliance, investment management expenses and internal financial statements.

Other related duties as required.

The ideal candidate will possess:
CPA designation coupled with good, fundamental knowledge of GAAP/IFRS.

5+ years experience in investment operations

Strong knowledge of investment industry, including valuation techniques

Team player, excellent interpersonal, presentation and communication skills

Supervisory experience

Excellent problem-solving and analytical skills combined with good management skills
This is a great opportunity for an accounting professional to grow their career with an industry leading organization! Connect with us to learn more or apply now.

To express interest in this opportunity please apply online by clicking "Apply Now" below.
For more information about this exciting opportunity please contact Heather Labucki, Partner, or Sara Morey, Consultant, at smorey@kbrs.ca. If you require accommodation to participate in the recruitment process, please let Sara Morey know.

Meridia Recruitment Solutions connects leading organizations with top talent by building strong relationships and creating ideal matches with candidates because we are only successful when you are. We appreciate your interest in this opportunity.

To learn more about Meridia Recruitment Solutions, our job opportunities, and career advice we invite you to explore our site and subscribe for career alerts.