Image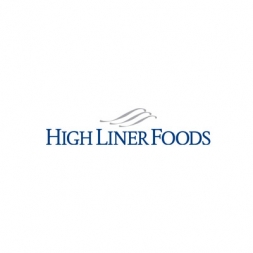 Manager, North American Payroll
Halifax, NS
Reference # HL-16831

Meridia Recruitment Solutions has partnered with High Liner Foods to recruit a Manager, North American Payroll to join their team in Halifax, NS. High Liner Foods is the leading North American processor and marketer of value-added frozen seafood. With strong relationships with every major supermarket chain, club store and foodservice distributor in Canada and the U.S, High Liner Foods has a broad portfolio of recognized, trusted brands shaped by consumer insights and complemented by an unwavering dedication to providing excellent service and consistently superior customer satisfaction. The Company began in 1899 with the founding of W.C. Smith & Company, a salt fish operation located in Lunenburg, Nova Scotia.
The Manager, North American Payroll will lead a team of payroll professionals and will focus on overseeing the High Liner Foods payroll function, ensuring compliance with all applicable federal and provincial/state regulations, and company policies.

Responsibilities will include:
Lead, coach and direct payroll and finance professionals in the achievement of their annual objectives and development plans.

Monitor assigned payroll activities and/or program components for the purpose of ensuring effective department functioning and coordinating activities.

Ensure compliance with relevant laws and internal policies, including taxes, deductions, leaves, disability payments, non-taxable wages, garnishments, etc., as well as year-end payroll reporting requirements, including T4's, RL1's, T2200's, etc.

Execute the salary payroll processes for North American employees.

Identify areas for improved efficiency including standardization, automation and/or outsourcing while ensuring business needs continue to be satisfied.

Coordinate payroll function company-wide, including researching compensation-related issues.

Oversee time-keeping system for hourly employees.

Prepare and oversee the preparation of a variety of payroll related documents (e.g. invoices for overpayments, retirement plan transfers, payroll register, stop payments, worker's compensation checks, year-end tax slips etc.) for the purpose of documenting activities and issues; meeting compliance requirements, and providing audit references.

Liaise with auditors and manage payroll audits.

Maintain confidential information by adhering to legal and ethical standards.

Oversee the tax calculations and disbursement of share-based compensation plans.

Facilitate budgeting/forecasting for compensation-related costs, and monitoring and analyzing expenses against the budget.

Act as Finance Business Partner to Human Resources.

The ideal candidate will possess:
Degree/diploma in Business, Finance, or related field and/or equivalent experience in Payroll management.

Payroll Compliance Practitioner (PCP) or certified Payroll Manager designation is an asset.

5+ years North American payroll management experience, including in depth knowledge of payroll legislation of the Federal and Provincial/State tax regulations.

Proven interpersonal, organizational, mathematical, and analytical skills, with a strong attention to detail within changing work demands and deadlines.

Strong knowledge of payroll systems, internal controls, and management; Experience with UKG would be preferred.

Strong working experience of MS Office Suite – Outlook, Word, and Excel.

Ability to manage multiple projects or assignments at one time and prioritize accordingly.

Superb research and problem-solving skills.

Proven ability to build strong working relationships, internal and external to the organization.

Advanced knowledge and experience of accounting principles, practices, and general ledgers.

Ability to handle and maintain sensitive and confidential information.

Experience in managing the processing of salaries, retro-pay, bonuses, commissions, and other forms of compensation.

Knowledge of audits, income tax forms, stock option programs, sick pay, and retirement plans.

This is an opportunity in payroll management that does not come along everyday. Reach out to us for more details.
To express interest in this opportunity please apply online by clicking "Apply Now" below:

For more information about this exciting opportunity please contact Heather Labucki, Partner, or Jason Ozon, Consultant, at jozon@kbrs.ca. If you require accommodation to participate in the recruitment process, please let Jason Ozon know.

Meridia Recruitment Solutions connects leading organizations with top talent by building strong relationships and creating ideal matches with candidates because we are only successful when you are. We appreciate your interest in this opportunity.

To learn more about Meridia Recruitment Solutions, our job opportunities, and career advice we invite you to explore our site and subscribe for career alerts.