Image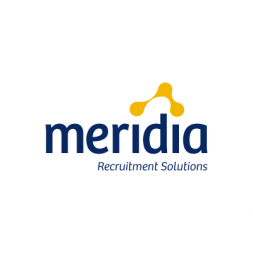 Development Miner
Industry
Industrial, Mining, Oil & Gas
Location
Newfoundland and Labrador
Apply Now
Development Miner
Rotational, NL
Reference # NH-16829

Many have described the current Newfoundland and Labrador mining sector as one of the most exciting mining jurisdictions in North America. With a range of industry leading projects in the exploration, development and production phase.

Meridia Recruitment is committed to supporting the growth of this important industry. In preparation for the staffing of several upcoming 2023 mining projects in the province, we have been engaged to identify experienced mining professionals with the following skill sets:

• Minimum 6-8+ years of experience working in underground mining operations
• Solid experience in operating mechanized underground equipment such as:
o Development Scoop and Rock Bolter
o Remote Scoop and Draw Point Scoop
o Jumbo
o Long Hole Drill (ITH)
o Mobile Easer Drill
• Ability to perform Mobile Bulk Blasting
• Construction and Backfill skills including: stope prep, installing, advancing and maintaining paste fill services, as well as performing fill placement
• Ability to perform Shotcrete and comfortable with Construct Ventilation, Backfill Barricades, as well as Steel and Concrete installations
• Experience in reading and interpreting mine development layouts
• Knowledge of safe work practices and standard operating procedures, as well as a natural concern for Health, Safety and Environment, able to recognize hazards within an industrial workplace and assess/manage risk
• Strong sense of initiative and teamwork

The opportunities:

• Projects based in Newfoundland and Labrador
• Fly-in, fly out/rotational schedule
• Stable, long-term employment

Competitive compensation – experienced miner will have an annual compensation potential in the $160,000 - $170,000 range.

Interested candidates can submit their resume including contact information to Caroline Aciely, at caciely@kbrs.ca or please call 709-722-6848 to discuss further. Completed applications can be submitted by selecting the "Apply Now" button below.  

If you require accommodation to participate in the recruitment process, please let us know.

Meridia Recruitment connects leading organizations with top talent by building strong relationships and creating ideal matches with candidates because we are only successful when you are. We appreciate your interest in this opportunity.

To learn more about Meridia Recruitment, our job opportunities, and career advice, we invite you to explore our website: www.meridiarecruitment.ca. For information on opportunities with our parent company, Knightsbridge Robertson Surrette, visit www.kbrs.ca.