Image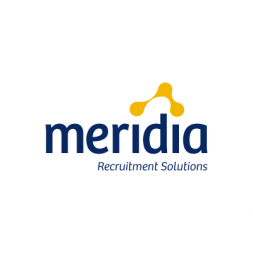 Corporate Law Clerk
Industry
Professional Services
Legal
Apply Now
Law Clerk, Corporate
Toronto, ON
Reference #AC-16823
Our client, a prominent Canadian business law firm, is looking for an experienced Intermediate Corporate Law Clerk who will contribute to the overall excellent level of service provided to their clients by performing a variety of legal duties. The successful candidate will possess excellent organizational talent along with strong time management skills. This is a good position if you are a self-starter, have excellent oral and written communication and are a team player.  
Responsibilities:
Prepare and file articles and corporate documentation relating to simple/complex incorporations, organizations, amendments, continuances to/from other jurisdictions, short and long form amalgamations, dissolutions under the governed by the Business Corporations Act (Ontario), Canada Business Corporations Act, Canada Not-for-Profit Corporations Act and the Corporations Act (Ontario)

Produce routine minute book documentation (i.e. annual meeting materials, changes in directors/officers/registered office, dividends, share provisions, etc.) and make necessary filings

Compose and file business name, partnership and limited partnership registrations as required by provincial legislation

Draft and file extra-provincial and territorial registrations, amendments and annual returns on behalf of corporations, partnerships and limited partnerships as required by the various provinces and territories

Prepare and file annual returns, Forms 1 and 2 as required by the Corporations Information Act (Ontario)

Provide assistance during and/or subsequent to completion of a transaction, as may be required

Review, analyze and summarize basic/complex minute books and corporate records and recommend a course of action to rectify any deficiencies and draft necessary documentation

Conduct preliminary searches for name availability, obtain NUANS, document list, corporate profile report and determine currency of information

Obtain Certificates of Status/Compliance

Accountable for all work assigned

Take initiative

Confidential
Requirements:
Minimum of five (5) years' experience gained as a Corporate Law Clerk

Successful completion of a post-secondary Law Clerk program

Completion of the Institute of Law Clerks of Ontario Certification

Membership in good standing with Institute of Law Clerks of Ontario

Flexibility to work outside regular business hours when required and/or necessary
Skills:
Thorough knowledge, understanding and ability to apply working knowledge of the relevant corporate statutes

Microsoft 365 Suite of Applications, CorpLink, Cyberbahn and Adobe Acrobat

Willingness to accept additional responsibilities as required

Strong verbal and written communication

Ability to problem solve

Good judgment and decision-making skills

Strong interpersonal skills

Organized

Resourceful

Detailed
Employment Equity Statement
Our client is committed to ensuring that all its employees feel valued, respected, and supported.
To express interest in this opportunity, please click on the "Apply Now" button below.
For more information, please contact Devyn Kelly, Recruitment Specialist at dkelly@kbrs.ca or 647 480 1719. If you require accommodation to participate in the recruitment process, please let Devyn know.
Meridia Recruitment Solutions connects leading organizations with top talent by building strong relationships and creating ideal matches with candidates because we are only successful when you are.
We appreciate your interest in this opportunity.
To learn more about Meridia Recruitment Solutions, our job opportunities, and career advice we invite you to explore our site and subscribe for career alerts.