Image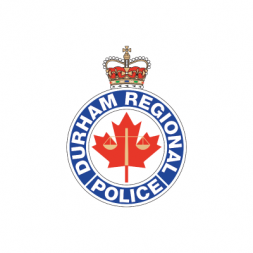 Human Resource Specialist
Industry
Government
Human Resources
Apply Now
Human Resource Specialist
Whitby, ON
Reference # AC -16722
Durham Regional Police Services is currently looking for a Human Resource Specialist to join their team in Whitby, Ontario. Reporting to the applicable Human Resources supervisor, the Human Resources Specialist is responsible for the administration and facilitation of the Durham Regional Police promotional processes, recruitment selection panels and processes, Human Resource planning initiatives regarding career development and performance management processes, as well as employee relations issues, and supporting the collecting bargaining agreements.
Responsibilities:
• Develops and maintains full-service relationships across the service providing direct service and function as the primary contact for employee relations, attendance management, recruitment/job postings and other HR matters
• Under the guidance of the Supervisor Talent Management, facilitates the promotional process for all ranks, including developing the job postings, review and analysis of Promotional Assessments, interview question design, training interview and review panels, and scribe/ facilitator for the review and selection processes
• Coordinates and facilitates internal and external posting processes, including conducting internal and external interviews
• Counsels and provides advice on Collective Bargaining Agreements, Human Resource Policies, directives, and legislation including the Human Rights Code to ensure compliance
• Updates and maintains job descriptions from the Job Evaluation process
• Supports in the development of the job evaluations tools, and the education to leadership and members
• Provides support and administration in changes of employment status including: retirements, terminations, employee leaves of absences etc.
• Responds to general correspondence, responding to surveys, responding to requests from other services, government agencies, etc
• Provides assistance in the preparation, processing and completion of confidential and non-confidential projects and presentations
• Assists in researching and drafting of policies and procedures and proposals in relation to Human Resources matters
• Assists other sections within Human Resources when required (i.e. posting, special projects)
• Other duties, projects, as assigned (individual or group responsibilities)
Your Requirements:
• Completion of secondary school plus community college studies (2 years) in human resource administration, and must be eligible for CHRP designation
• Minimum 3 years' previous experience in progressive HR positions; within this experience should be successful in obtaining exposure to dealing with a broad spectrum of HR related issues including developing and working with human resources policies, procedures and practices as well as working within a corporate HR unit to deliver HR services and programs that assist in meeting organizational objectives
• Knowledge of current human resources policies and procedures
• Knowledge of relevant legislation, including the Human Rights Code, Pay Equity Act, Employment Standards Act, Occupational Health and Safety Act and the Police Services Act
• Demonstrated ability to work effectively and collaboratively with internal and external stakeholders
• Demonstrated ability to regularly coordinate the work of others including leading teams and processes;
coaching, mentoring, and instructing other staff
• Demonstrated ability to utilize analytical and critical thinking skills to identify and resolve problems
• Demonstrated effective interpersonal and communication skills with multiple levels and sources for listening and comprehension
• Well-developed time management, prioritization, multi-tasking and organizational skills
• Demonstrated ability to maintain strict confidentially when dealing with all issues
• Well-developed conflict resolution skills including the ability to interact with and respond to irate / emotional members of the service, and de-escalate situations
• Proven ability to maintain composure with different dynamics of callers, members, and situations
• Proven proficiency with Microsoft Outlook, Word, Excel, and PowerPoint
• Knowledge of collective bargaining agreements, specifically DRPA Civilian and Uniform Collective Agreement an asset
• Current CHRP designation is an asset
Hours
Monday to Friday / Day Shift (may occasionally require flexibility in hours or overtime)
To express interest in this opportunity, please click on the "Apply Now" button below.
For more information, please contact Adam Creaghan, Partner at acreaghan@kbrs.ca or 647-336-1416 or Muna Dhere, Recruitment Specialist at mdhere@kbrs.ca or 647-480-1718 If you require accommodation to participate in the recruitment process, please let Muna Dhere know.
Meridia Recruitment Solutions connects leading organizations with top talent by building strong relationships and creating ideal matches with candidates because we are only successful when you are.
We appreciate your interest in this opportunity. To learn more about Meridia Recruitment Solutions, our job opportunities, and career advice, we invite you to explore our site and subscribe for career alerts.