Image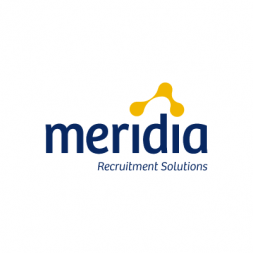 Director, Human Resources
Industry
Human Resources
Professional Services
Legal
Apply Now
Director, Human Resources
Toronto, ON
Reference # AC 16700
Our client,  a leading national law firm focused on serving the transaction, advocacy and advisory needs of Canada's most dynamic business sectors is currently recruiting for a Director, Human Resources – Employee Relations & Performance to join their Toronto Office. Our client has one of the largest business law practices in the country, serving multinational, national and mid-market clients from their offices in Toronto, Vancouver, and Calgary.
The ideal candidate   will be an approachable, seasoned leader who thrives in a fast-paced environment and excels at building trusted relationships.   The Director will demonstrate leadership through the delivery of and oversight of employee relations and HR policies firm wide, and performance management and learning supports across the operations and legal administrative support functions.
A key measurement of success is to maintain collaborative, respected and supportive working relationships with individuals in roles across the firm including Partners, Associates, and colleagues and leaders across all functions, including Professional Resources, Finance, Information Technology, Marketing, Knowledge Management, and Legal Support.
With key projects on the horizon where the Director will have influence or direct leadership impact—the expansion of our client's HR team in the Calgary and Vancouver offices, an enhanced HR information system, updated HR policies as examples—this leadership role will benefit our client in both the immediate term as well as be a key contributor to longer-term impact activities.
Responsibilities:
The Director, Human Resources – Employee Relations & Performance will be reporting to the Head of Human resources.

 Oversee the consistent delivery of our client's   approach to employee relations across the firm by the Assistant Director HR Legal Support, three HR Managers, and the Supervisor, Legal Support; facilitate regular team coaching sessions to ensure peer learning and the sharing of practices, e.g. coaching models, case documentation practices, scripts, performance improvement plans, letter templates, etc.

Ensure appropriate oversight and management of risk, employee experience, manager support, and issue resolution; provide regular updates to the Head of Human Resources and escalation as appropriate to the Firm Managing Partner.

Coach and advise senior leaders and managers regarding the optimal performance of their respective teams, providing guidance on areas of employee performance development, performance support, improvement plans as appropriate; act as point of escalation on complex, sensitive, or high-risk matters being managed by other HR team members.

Lead or directly oversee all formal and informal investigations pertaining to the firm's Workplace Harassment & Violence Prevention policy; interpret, analyze and make recommendations on findings, provide sound advice to ensure consistent application for fairness and equity in the Firm .

Manage and deliver corrective measures and progressive employee discipline, up to and including dismissal from the Firm.

Manage employment termination files including the support and documentation of leadership decisions; preparation and approval by senior management of severance proposals in accordance with contractual terms and applicable employment standards; communication and departure support for individual employees.

Conduct exit interviews to capture key reasons for employee departures, identify key themes and opportunities for retention improvement.

Consistent communication and follow-up with Operations Directors and Managers to ensure their employee groups understand performance measures, job expectations, clarity of goals and objectives and performance results.

Create performance recovery plans for operations and legal support staff, as appropriate.

Maintain and update learning and development plans, as well as oversee the facilitation of this ongoing education.

Administer and coordinate the annual performance review cycle. Including ongoing informal, consistent notations of feedback for staff with ad hoc performance concerns.

Manage probationary reviews for new staff members.

Ensure the evaluation tool and database is current and advise evaluators on the use of the Performance Evaluation Tool.

Responsible for updating existing policies and developing new policies as changes to federal and provincial human resources legislations occur.

Keep current on competitive employment benefits, practices and total rewards.

Consult with management and stakeholders to ensure operational requirements are taken into account when developing and/or revising policies.

Lead the communication, training, and updating of our client's intranet as these human resources policies occur to ensure consistent application.

Provide compliance oversight to the adherence of Firm policies, e.g. code of conduct, AODA, OHSA, Alberta OHS, The Accessible BC Act, etc.

Provide direction and coaching to the HR Managers, Legal Support.

Be the point of escalation for complex employee relations.

Liaise with partner stakeholders on complex issues.
Qualifications:
15 years or more of progressively complex leadership experience in a law firm or professional services firm with a focus on employee relations and performance.

Post-secondary degree, preferably in business or Human Resources (or equivalent).

Human Resources designation is an asset.

Experience leading change in a multi-stakeholder environment with hands-on oversight of project management, stakeholder engagement and communications.

Proven ability to gain trust and build credibility with a variety of stakeholders within a progressive, client focused, results-oriented environment.

Demonstrated comfort and ability to successfully navigate and deliver results within a demanding, growth-oriented and sometimes ambiguous environment.

Human centered leadership skills that inspire enthusiasm, deliver empathy and respect, provide vision, and create a healthy and positive environment in which team members can belong, thrive, and deliver their best work.

Clear and effective written communication skills and ability to facilitate meetings and discussions to include all points of view which results in aligned and actionable outcomes.

An approachable manner with the ability to relate to people at all levels of an organization while providing effective coaching, advisement, support and guidance; ability to have straight conversations with tact and diplomacy, and effectively manage conflict.

Ability to act as a role model of professional conduct pursuing excellence in execution, seeking opportunities for continuous improvement and producing effective recommendations and solutions that support both the people and the business.

Ability to anticipate outcomes, identify risk, and adjust approach and services accordingly.

Ability to work independently while understanding the importance of engaging key stakeholders for awareness or guidance and/or escalating issues as appropriate.

Demonstrated ability to assess, analyze and take appropriate action in situations that require an urgent response.

Travel to Calgary and Vancouver up to two times per year.
To express interest in this opportunity, please click on the "Apply Now" button below.
For more information, please contact Adam Creaghan, Partner at acreaghan@kbrs.ca or 647-336-1416 or Muna Dhere, Recruitment Specialist at mdhere@kbrs.ca or 647-480-1718 If you require accommodation to participate in the recruitment process, please let Muna Dhere know.
Meridia Recruitment Solutions connects leading organizations with top talent by building strong relationships and creating ideal matches with candidates because we are only successful when you are. We appreciate your interest in this opportunity.
To learn more about Meridia Recruitment Solutions, our job opportunities, and career advice, we invite you to explore our site and subscribe for career alerts.