Image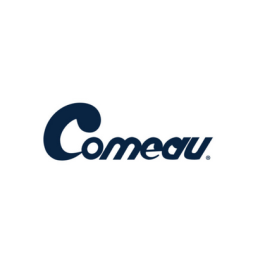 Operations Manager
Industry
Manufacturing, Supply Chain & Operations
Apply Now
Job Title: Operations Manager
Location: East Pubnico, NS
KR-16699
Comeau's Sea Foods is a successful Maritime company that is connected to the ocean, East Coast communities, and a family-focused lifestyle. They have been proudly harvesting, processing, and globally distributing seafood products since 1946. The Sea Life Fisheries division specializes in pelagic species harvesting and processing. Under the Sea Life umbrella, they have three Seining vessels, a transport fleet of insulated tankers, and a state-of-the-art processing facility, which is equipped with filleting and packaging equipment. The frozen offerings go through plate-freezing or blast-freezing procedures thus ensuring that the freshly caught fish is frozen within the shortest time frames possible. Partnered with Meridia, Comeau's is in search of an Operations Manager to lead the Sea Life division in East Pubnico, Nova Scotia.
Role Description
As the Operations Manager, you will be responsible for the divisions' overall success. From day-to-day operations to carrying out strategic directives, your day will be focused on food and bait product production. Acting as the people-leader of the division, you will manage and motivate employees of diverse experience backgrounds to ensure the success of the operation. You will identify opportunities for improvement and drive initiatives to increase process efficiencies, product quality, safety, and overall productivity. You will be flexible and able to adapt with the seasons: during the fishing season, you will be responsible for overseeing five supervisors and 80+ seasonal staff, while in the off-season, you and your year-round team will focus on planning for the next season, completing strategic priorities and initiating various projects.
Your responsibilities will include:
Providing inspired leadership to the plant supervisors through guidance in planning, organizing, directing, and running optimum day-to-day production

Providing ongoing support and development of your team by supplying them with the tools they will need to be successful

Encouraging an active company-wide commitment to best practices in workplace health and safety, leading and promoting a safety culture within the division

Ensuring policies and procedures are followed, communicated, and promoted to all employees

Hiring, training, and providing ongoing coaching to supervisors and employees

Monitoring employee performance, taking disciplinary action as needed using the proper procedures

Creating an environment that promotes best practices in food safety and quality assurance

Reviewing and analyzing required production reports, quality assurance checks, and other reports as needed to monitor overall business performance

Participating in budgeting process and ongoing production cost monitoring

Identifying areas for process improvements, working with senior management and supports to implement process improvements to maximize efficiency

Identifying opportunities to extend the plant's operating season

Working closely with sales to ensure products meet customers' expectations

Working closely with the Vessel Support Manager and other members Comeau's to plan production based on incoming raw product

Conducting inventory control, ensuring appropriate inventory is maintained for production and sales needs

Working with third parties and regulatory bodies to ensure all facilities meet compliance standards
Your Qualifications
With experience in people leadership, you are able to effectively manage a diverse group of people with varying levels of experience and education. Your background is in manufacturing, ideally in the agri-food industry, where you gained an understanding of continuous improvement projects and process automation. Your communication skills are excellent, allowing you to maintain relationships with a variety of stakeholders, including employees, clients, vendors, and other members of the management team. Additionally, your organization and planning skills are top-notch, as is your ability to make high-impact decisions.
Your qualifications include:
Minimum 5+ years of experience in production environment and experience in a people leadership role

Degree/ diploma in business and/ or related field or equivalent experience

Proven track record of effectively managing a seasonal workforce

Ability to triage multiple priorities effectively to address key issues first to successful resolution

Bilingual (English/French) considered an asset

Valid driver's license

Strong managerial and leadership skills

Safety-oriented and people-first approach

Highly motivated, confident in decision-making ability, and self-driven

Positive, friendly, and courteous

Reliable with good organizational and time management skills
Comeau's is committed to being the best in harvesting and processing seafood, period. They know that requires finding & keeping talented people, and so they prioritize providing their employees with safe and consistent work that is rewarding for their team and the community. In this key leadership role for both Sea Life and Comeau's, you will be acting with autonomy as you make decisions across the entire division. You will have the opportunity to lead exciting capital projects to create impactful improvements around the facility. With the facility located in a beautiful small community, you will become a prominent figure in the area as the Operations Manager of Sea Life Fisheries.
To express interest in this opportunity please apply online by clicking "Apply Now" below.
For more information contact Katherine Risley, Partner, at 902-424-1120 and krisley@kbrs.ca or Abbey MacLeod, Recruitment Specialist at 902-425-2265 and amacleod@kbrs.ca, or please apply online by clicking the "Apply Now" button below. If you require accommodation to participate in the recruitment process, please let Katherine or Abbey know.
Meridia Recruitment Solutions connects leading organizations with top talent by building strong relationships and creating ideal matches with candidates because we are only successful when you are. We appreciate your interest in this opportunity.
To learn more about Meridia Recruitment Solutions, our job opportunities, and career advice we invite you to explore our site and subscribe for career alerts.