Image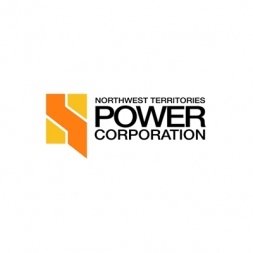 Reference JG - 16682
Our client, Northwest Territories Power Corporation (NTPC) is looking to add an experienced OT Systems Specialist to their talented team. Located in beautiful Yellowknife, NT, NTPC's mission is to generate, transmit and distribute clean, reliable and affordable energy to the Northwest Territories.
Throughout the corporation, supervisory systems are essential services in monitoring and operating the corporation's core assets. These Operational Technology (OT) supervisory systems support the corporate directive of providing and managing cost effective, safe and reliable power to its customers and shareholders.
This position within the Operational Technologies Team will support the corporate strategic goals in terms of ensuring the highest availability, integrity and functionality of OT Systems with the emphasis of providing innovative solutions that reduce OT security risks and adopting best practices in security compliance.
OT SCADA administration tasks include the development, configuration, commissioning of various enterprise OT SCADA systems in conjunction with field supervisory equipment and personnel. Administration of data historians, developing solutions for data exchange of operational data, and integration of third-party systems that relate to Power Generation, customer metering (GIS/AMR), outage notifications (OMS).
Responsibilities:
Primary role is supporting various OT SCADA systems at the enterprise level that interface with plant control systems.

Responsible and accountable for supporting and improving operational systems while ensuring high standards of availability, integrity, functionality, and security of the OT systems.

Responsible for supporting innovative solutions that reduce OT security risks effectively across the Corporation's Hydro and Thermal generation systems throughout the Northwest Territories to meet compliance of security industry standards such as NIST, NERC CIP, ICS.

Leads the development of Cybersecurity solutions by providing professional advice on designs, analysis, risk assessments in context of industry best practices of IDMZ models, applicable policies, governance, monitoring methods and conducting cyber vulnerability assessments.

Responsible for providing oversight and administration of OT hosting environments, administration of server-workstations security, user accounts, and development of business applications.

Effectively manages the collaboration process with internal IT Infrastructure partners in the administration, implementation of core infrastructure services used with OT systems such as Active Directory Domain Services, DNS, DHCP, and Server and Application Administration configuration, maintenance, and support with additional focus on defining business and operational requirements in cybersecurity.

OT SCADA administration tasks include the development, configuration, commissioning, documentation of various enterprise OT SCADA systems in conjunction with field supervisory equipment and personnel.

Supporting historians and different types of databases systems, DBMS, RDBMS, Oracle, and SQL to exchange operational data for input for custom reporting to preventative maintenance systems to improve asset operations and reliability.

Demonstrates strong familiarity with specific industrial protocols DNP, IEC, Modbus, Allen Bradley with ability to review network traffic for analysis and troubleshooting with network tools (wireshark, etc.).

Support operations to improve OT systems in terms of reliability, safety and cost-effective monitoring of its core assets.

Provide advanced support of man machine interfaces (HMI) at generation facilities, substation automation equipment and data concentrators. To be able to support basic administration functions relating to the supervisory field equipment such as remote terminal units (RTU), programmable logic controllers (PLC), intelligent electronic devices (IED) in the field.

Works with the members of the SAO Team and other sections to do preliminary designs, proposals and budgetary costs for new and additions to existing SCADA/telecontrol projects to enhance control and operation of the regional systems and satellite plants.

Carries out evaluation and acceptance tests on new SCADA/host systems and associated equipment.

Implement changes for improvement to support the 24-hour Supervisory Central Control Room and backup center in Yellowknife and the Inuvik Plant Control Room.

Assists with selection of vendor support for Automation/SCADA systems, administer vendor support agreements for yearly hardware/software support, application upgrades and licensing.

Administers and monitor contractors performing Automation/SCADA and telecontrol contract work. Assists with the preparation of contractors and suppliers progress and final payment claims.

Provide training to and receive training from co-workers, as well as perform other responsibilities in applicable areas within your work unit as assigned by the Manager.
Qualifications:
Bachelor's degree in Computer Science, or Computer/Electrical/Automation Engineering.

Senior SCADA Specialist with a minimum of 10 years of related enterprise OT level supervisory systems experience, preferably with an electric utility with hands experience in SCADA System hosting environments from enterprise level to plant level HMI/automation software, development of database/graphics and commissioning changes.

A minimum of 5+ years in executing projects in the design, implementation, and auditing of SCADA security standards (NIST, NERC CIP, ICS, Purdue model) in OT/IT environments.

At least one recognized security certification: Certified Information Systems Security Professional (CISSP), Global Industrial Security Professional (GICSP), ISA/IEC 62443 Cybersecurity Expert

A minimum experience of 5+ years related of information systems experience with implementing, administration of Operational Technology (OT) supervisory systems, supporting management of virtual environments, administration of Active Directory, DNS, DHCP, Proxy Servers, Bastion Hosts and Security appliances in IDMZ.

High degree of knowledge and experience in operating platforms, in both Linux/UNIX and Microsoft enterprise environments. Professional Certification in systems administration strongly desired, such as: Red Hat Certified System Administrator (RHCSA), Microsoft Certified Solutions Associate (MCSA), or comparable certifications.

Senior level experience with historians and different types of databases systems, DBMS, RDBMS, Oracle, and SQL.

Experience with Project Management with lead roles in developing solutions, customer product enhancement, automation, reporting and integration of SCADA with enterprise systems.

Have working knowledge of RTU, PLC, end devices and the industrial SCADA and automation communications protocols, programming, and network analysis tools.

Experience with developing Backup and Disaster and Recovery procedures, conducting cybersecurity audits and risk assessments.

Requires valid class 5 NWT drivers' license.

Must undergo successful criminal records check
Our client, NTPC, offers a comprehensive benefits package and relocation assistance will be provided.
Our client is an Affirmative Action Employer. Candidates must clearly identify eligibility status to receive priority consideration. For more information, please visit NTPC's website here. If you wish to identify eligibility status, please indicate clearly in your resume, and also please contact Brooke Ireland at bireland@kbrs.ca.
To express interest in this opportunity please apply online by clicking:
For more information about this exciting opportunity please contact Jamie Grant, Partner, or Brooke Ireland, Senior Consultant, at bireland@kbrs.ca. If you require accommodation to participate in the recruitment process, please let Brooke Ireland know.
Meridia Recruitment Solutions connects leading organizations with top talent by building strong relationships and creating ideal matches with candidates because we are only successful when you are. We appreciate your interest in this opportunity.
To learn more about Meridia Recruitment Solutions, our job opportunities, and career advice we invite you to explore our site and subscribe for career alerts.