Image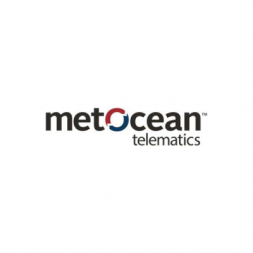 Job Title: Manager, Product Engineering
Location: Dartmouth, NS
KR-16667
MetOcean Telematics is a leading global provider, designer, and manufacturer of satellite and cellular IoT enabled solutions. With products spanning across Environment, Marine, Defence, and Security markets for over 40 years, MetOcean has assisted domestic and international clients with developing and integrating Iridium hardware into a wide range of devices and applications, designed innovative hardware products, and created industry leading software and situational awareness solutions. MetOcean Telematics ensures critical data is created, transmitted, received, processed, analyzed, and visualized in the fastest and most reliable manner possible from anywhere in the world.
Partnered with Meridia, MetOcean Telematics is looking for a Manager, Product Engineering to join their team of dedicated professionals in Dartmouth, Nova Scotia.
Role Description
Reporting to the Vice President of Engineering, you will lead a small team to execute the transition of product designs from NPI through to production. As an integral member of the Engineering team, you will provide continual support, working closely with the manufacturing team, and take the lead in various day-to-day tasks, including DFT/DFM analysis, pilot builds, development of test solutions, cycle time monitoring, and inspection criteria. You will ensure assembly and test procedures are efficient and adequate to maintain high quality products at low costs for everything from PCBAs, to RF communication devices, and mechanical housings. MetOcean is particularly reliant on high-quality PCBAs as products are centered around embedded devices, which are integrated into systems protected by mechanical housings.
Your responsibilities will include:
Leading and developing a small team Product Engineers, establishing core processes and best practices

Developing and maintaining automated/semi-automated test solutions for various products, including PCBA's, product sub-assemblies, mechanical housings, and finished goods

Ensuring products are designed for manufacturability and testability by providing inputs at early design stages

Leading the root cause analysis of production escapes and failures, as well as implementing improvements to minimize reoccurrences, when required

Sourcing alternate components as necessary, and submitting ECRs as required

Collaborating with technologists and test engineers to ensure faults and repairs are properly captured and understood

Reviewing changes and approving ECOs (Engineering Change Orders)

Leading all sustaining product engineering tasks such as component obsolescence substitutions, yield monitoring, root cause analysis of failure modes, and the introduction of line efficiencies

Own the development of production test plans, as well as the test criteria, to ensure proper test coverage

Monitoring and generating reports for product yields and other KPI's
Your Qualifications
As the Manager of Product Engineering, your knowledge of designing and troubleshooting electronics, in addition to your ability to write automated test scripts for production, are essential for this role. Your demonstrated ability to lead a team within manufacturing/production has given you the skills to succeed in a fast-paced, technical environment, while maintaining the opportunity for hands-on work. As an electronics enthusiast, you are eager to learn about the newest developments in technology and have an innovative mindset that carries through to your day-to-day work.
Your qualifications include:
Bachelor's degree in Electrical Engineering, or equivalent Electronics Diploma and work experience

5+ years of experience in a similar role or utilizing similar skill sets

Knowledge of electronics and circuit designs, while possessing a mechanical aptitude

Understanding of wireless testing in a production environment (Bluetooth, Satellite, Cellular)

Strong background and knowledge in designing or troubleshooting electronics, while having the ability to write automated test scripts for production testing are essential

Solid coding/scripting skills (Python), capable of developing windows-based software applications to support testing

Proficient in the principles of testing and test automation technologies (boundary scan, bed of nails, interfacing with firmware)

Understanding of data collection and querying (SQL)

Understanding of mechanical engineering principles as it applies to devices, as well as mechanical drawings and ability to support troubleshooting

General knowledge of statistical process control and standard operational theory

People leadership and team development is considered an asset

Outstanding verbal and written communication skills are essential for this role

Experience working with contractors and consultants

Experience working with .NET platform (C#) to support legacy test sets is an asset

Understanding of lean manufacturing principles is considered an asset
In working with MetOcean, you will have the opportunity to be part of an organization focused on growth and development in the telemetry industry. Not just a world leader in integrated systems, but also recognized as one of Atlantic Canada's Top Employers for the fourth consecutive year, MetOcean prides itself on the people who work there and stand behind the quality of their products. This is an incredible opportunity to work in a diverse, dynamic environment where you will have the opportunity to use your innovative mindset to tackle new challenges and in turn, further develop your professional capabilities.
MetOcean Telematics is an equal opportunity employer. All applicants will be considered for employment without attention to race, color, religion, sex, sexual orientation, gender identity, national origin, veteran, or disability status.
They are committed to an inclusive environment where people feel comfortable being themselves. They want all employees to feel their voices are heard, and all cultures are respected. They treat each other fairly and with dignity regardless of race, gender, nationality, ethnic origin, religion, age, sexual orientation, or anything else that makes us different.
To express interest in this opportunity please apply online by clicking "Apply Now" below.
For more information contact Emma Roberts, Senior Recruitment Specialist at 902-424-1104 and eroberts@kbrs.ca, or please apply online by clicking the "Apply Now" button below. If you require accommodation to participate in the recruitment process, please let Emma know.
Meridia Recruitment Solutions connects leading organizations with top talent by building strong relationships and creating ideal matches with candidates because we are only successful when you are. We appreciate your interest in this opportunity.
To learn more about Meridia Recruitment Solutions, our job opportunities, and career advice we invite you to explore our site and subscribe for career alerts.