Image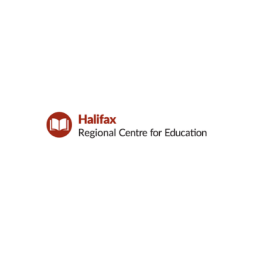 Transportation Coordinator
Industry
Government
Manufacturing, Supply Chain & Operations
Apply Now
Job Title: Transportation Coordinator
Location: Dartmouth, NS
KR-16666
The Halifax Regional Centre for Education (HRCE) operates 135 schools with over 12,000 employees, serving more than 56,000 students. The HRCE shares a geographic boundary with the Halifax Regional Municipality with schools located throughout the region serving urban, suburban, and rural populations. Working in partnership with the Department of Education and Early Childhood Development, HRCE provides programming and services from pre-primary to grade 12. Meridia Recruitment Solutions has partnered with the HRCE in search of a Transportation Coordinator to join their team in Dartmouth, Nova Scotia.
Role Description
As the Transportation Coordinator, you will be responsible for all aspects of transportation services within the HRCE. Reporting to the Director, Operations Services, you will manage and provide leadership to the Transportation team and ensure the effective delivery of student transportation needs including walking, cycling, public transit, and bussing of students. You will lead strategic planning, the development and management of service provision contracts, budget management, the evaluation of system needs, policy development, and the establishment of system-wide standards. Working with your team you will implement transportation policies with a focus on student learning, ensuring that the HRCE is providing equitable opportunities to all students.
Your responsibilities will include:
Providing direction and leadership to a team on all aspects of student transportation including walking, cycling, public transit, and bussing of students

Developing and understanding of, and responding to, the various transportation needs of students including students with accessibility or other special needs

Leading strategic planning, service provision contracts, budget management, the evaluation of system needs, policy development, and regulatory compliance as it relates to transportation services

Coordinating staff and projects related to student transportation

Overseeing the efficient and effective delivery of transportation contracts and services to respond to HRCE's transportation needs, this includes the contract management of HRCE's service providers

Developing and implementing appropriate Key Performance Indicators to support accurate reporting and data-driven decision making

Liaising with all levels of government departments, regulatory bodies, authorities having jurisdiction, other Centres, school administration, School Advisory Committees (SACs) and any other agencies or third parties as required to facilitate reporting procedures, collaborative projects, committee meetings or to respond to inquiries relevant to transportation

Assisting in the preparation and management of Operations Services Department budgets, goals, objectives, and work plans

Identifying critical issues which may affect student transportation, and developing and implementing appropriate strategies in response

Developing and reviewing policy and methods for improvements to student transportation and support with effective communications, standards, regulations and procedures

Providing strong leadership and guidance through change to ensure effective delivery of transportation services

Ensuring compliance with the HRCE Student Transportation Policy, the Education Act, Motor Carrier Act, and other relevant legislation and regulations

Participating as an active member of the Nova Scotia Pupil Transportation Advisory Committee

Ensuring required contracts and services are purchased economically through appropriate procurement procedures
Your Qualifications
With experience at a senior level in a relevant field, you have shown an ability to drive impactful change and foster continuous improvement and innovation. You use a data-driven approach to weigh opportunities and have proven successful in managing the growth and development of people and processes. Using your strong communication skills, you are able to build and maintain relationships with a variety of stakeholders and gain buy-in to new ideas.
Your qualifications include:
Bachelor's Degree in a related discipline such as Urban or Regional Planning, Civil Engineering, Transportation/Logistics or equivalent through training and experience

Minimum five (5) years experience in operations, logistics, or transportation at a senior level

Minimum three (3) years previous experience in contract/project management preferably with a transportation/client focus

Knowledge of BusPlanner Suite (Georef Technologies) would be considered an asset

Excellent communication and relationship management skills

Stellar organizational and analytical skills
With the Halifax Regional Municipality and the HRCE continuing to grow, your career will grow and develop alongside them, offering exciting challenges and the opportunity to implement real change. Your role as the Transportation Coordinator will be extremely impactful as you will be an integral part of transporting children safely and part of the creation of a positive learning environment, supporting children in the achievement of their student achievement and well-being through a consistent delivery of service, and innovative projects and initiatives. HRCE offers a great work-life balance in this role, as well as comprehensive health benefits, a defined-benefit pension plan, a hybrid work model, and flexible hours during the summer.
To express interest in this opportunity please apply online by clicking "Apply Now" below.
For more information contact Katherine Risley, Partner, at 902-424-1120 and krisley@kbrs.ca or Emma Roberts, Recruitment Specialist at 902-424-1104 and eroberts@kbrs.ca, or please apply online by clicking the "Apply Now" button below. If you require accommodation to participate in the recruitment process, please let Katherine or Emma know.
Meridia Recruitment Solutions connects leading organizations with top talent by building strong relationships and creating ideal matches with candidates because we are only successful when you are. We appreciate your interest in this opportunity.
To learn more about Meridia Recruitment Solutions, our job opportunities, and career advice we invite you to explore our site and subscribe for career alerts.