Image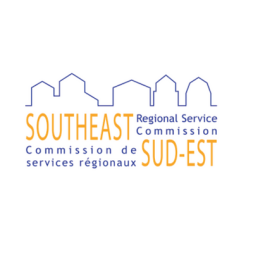 Director of Economic Development - Directeur/trice de développement économique
Apply Now
*Version francaise suivra
New Brunswick's Regional Service Commissions have been granted expanded mandates to help communities communicate and collaborate regionally. The Southeast Regional Service Commission serves our community and is governed by it, creating direct accountability to taxpayers in all regions. The SERSC will now provide regional leadership in the field of economic development and is proud to play a role in facilitating the initiatives of entrepreneurs, investors, and all others who wish to contribute to our collective regional development.
In this exciting time of the region's evolution, the SERSC is seeking to hire its first Director of Economic Development.
Working in collaboration with the Leadership Council and the Chief Executive Officer of the SERSC, the Director will be responsible for developing and implementing the objectives, strategic plans and programmatic framework for economic development activities in the regional communities of RSC 7. This includes working closely with regional business communities, public sector partners and other key stakeholders to build collaborative partnerships and work towards common goals. All of this done with the goal of real actions leading to real opportunity for growth in our region.

Requirements and Experience:
• Ten (10) years of progressive managerial experience working in economic development;
• Experience developing and implementing strategic plans;
• Bachelor's degree in a related field;
• Fluent in English and French (spoken and written).
Knowledge and Competencies:
• Principles and practices of economic/business development strategies and program administration, including methods for business attraction and retention;
• Methods of financing economic development projects;
• Negotiation techniques, including contract development and administration in politically sensitive environments;
• Decision making based on principles of research and analytics;
• Strong interpersonal skills that have helped you build fruitful partnership across sectors;
• Exceptional communication skills with the ability to communicate complex material clearly, logically, and concisely;
• Strategic thinker with the ability to translate long-term vision into concrete action plans;
• A team player and hands-on leader who can promote and encourage a growth and development.

For more information contact Claire Holt at 902-424-1105 or cholt@kbrs.ca or Camilla Quaglia at cquaglia@kbrs.ca, or please apply online by clicking the "Apply Now" button below.
If you require accommodation to participate in the recruitment process, please let Claire or Camilla know.
Meridia Recruitment Solutions connects leading organizations with top talent by building strong relationships and creating ideal matches with candidates because we are only successful when you are. We appreciate your interest in this opportunity.
To learn more about Meridia Recruitment Solutions, our job opportunities, and career advice we invite you to explore our site and subscribe for career alerts.

Dans le cadre de la réforme sur la gouvernance locale de 2022, les Commissions de services régionaux du Nouveau-Brunswick assurent dorénavant un leadership régional dans le domaine du développement économique. Ces Commissions serviront les communautés et seront régies par eux, créant une responsabilité directe pour les contribuables dans toutes les régions. La CSRSE est fier de jouer un rôle significatif en mettant de l'avant des actions qui facilite les initiatives des entrepreneurs, des investisseurs et tous ceux qui souhaitent contribuer à note développement régional collectif.
Lors de cette période excitante dans l'évolution de la région, la CSRSE cherche sa première Directeur/directrice du développement économique.

Travaillant en collaboration avec le conseil de direction et le Premier dirigeant, ce poste est chargé d'élaborer et de mettre en œuvre les objectifs, les stratégies et le cadre programmatique des activités de développement économique dans les communautés régionales de CSR 7. Il sera essentiel de travailler étroitement avec la communauté d'affaires, le secteur public et l'autres intervenants afin d'établir des partenariats et travailler à l'atteinte d'objectifs communs. Tout cela se fait dans le but d'actions concrètes menant à de réelles opportunités de croissance dans notre région.

Exigences et expérience :
• Dix (10) ans d'expérience progressive dans le développement économique;
• Expérience dans le développement et la mise en œuvre des plans stratégiques;
• Baccalauréat dans un domaine approprié à la fonction;
• Fortes compétences en anglais et en français (orale et écrit).

Connaissances et compétences:
• Les principes et les pratiques des stratégies de développement économiques et commercial, de l'administration des programmes et des ressources, y compris les méthodes d'attraction et rétention des entreprises;
• Méthodes de financement des projets de développement économiques;
• Techniques de négociation, y compris l'élaboration et l'administration de contrats dans les environnements politiquement sensibles;
• Prise de décisions fondée sur les principes de recherche et d'analyse;
• Des solides compétences interpersonnelles qui aide à établir des partenariats fructueux avec tous les secteurs;
• Capacité de communiquer l'information complexe de manière claire, logique et concise;
• Penseur stratégique avec la capacité de traduire une vision dans des plans d'actions concrets;
• Joueur d'équipe et leader pratique qui peut encourager la croissance et le développement.

Pour plus d'informations, contactez Claire Holt au 902-424-1105 ou cholt@kbrs.ca ou Camilla Quaglia à cquaglia@kbrs.ca, ou veuillez postuler en ligne en cliquant sur le bouton "Postuler maintenant" ci-dessous.
Si vous avez besoin d'un accommodement pour participer au processus de recrutement, veuillez en informer Claire ou Camilla.
Meridia Recruitment Solutions met en relation des organisations de premier plan avec les meilleurs talents en établissant des relations solides et en créant des correspondances idéales avec les candidats, car nous ne réussissons que lorsque vous l'êtes. Nous apprécions votre intérêt pour cette opportunité.
Pour en savoir plus sur Meridia Recruitment Solutions, nos opportunités d'emploi et nos conseils de carrière, nous vous invitons à explorer notre site et à vous abonner aux alertes de carrière.