Image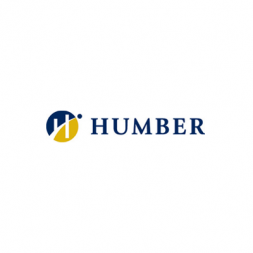 Manager, Enterprise Technology
Industry
Academic
Information Technology
Apply Now
Manager, Enterprise Technology
Humber College
Etobicoke, Ontario
MG-15184
Humber College, a founding member of Polytechnics Canada, is one of the largest postsecondary institutions in Canada with over 27,000 full-time students across three campuses. Humber provides a broad range of career-focused credentials including apprenticeship training, certificate and diploma programs, honours bachelor's degrees and Ontario graduate certificates, with both full-time and continuing education programs.
At Humber, their career paths open up a world of infinite possibilities for you to explore. People are at the heart of the Humber experience. At Humber, every day they work shoulder to shoulder to deliver excellence, and in doing so, redefine what it means to be a leader in polytechnic education. Humber employees are a diverse group of committed, caring and fun-loving people. If you are interested in working in higher education and are looking to contribute to the largest polytechnic College in Ontario, as they shape the future of their students and communities, here is your opportunity to join their team.
Now, on behalf of Humber College we are searching for a Manager, Enterprise Technology. Under the general direction of the Director of Enterprise Applications, the Manager, Enterprise Technology is responsible for the future planning, design, and continuous operation of the highly available and complex enterprise resource planning (ERP) services (including systems, processes, and people) for the entire organization. This critical role is responsible for managing the cloud environments, integration technology, identity and access management and application security.
Responsibilities will also include:
Accountable for the overall enterprise applications technology plan (including the Student Information Systems, Financial Information Systems, Human Resources Management Systems, CRMs, and data analytics and reporting solutions)

Responsible for the planning and operational delivery of ERP systems in our cloud environments, including the middleware (application servers, databases) for all enterprise technology across all of our cloud environments for the entire organization, while protecting the data in the enterprise systems in partnership with our IT Security team

Leading a team of highly skilled and specialized technical staff to contribute to and deliver on the digital campus plan, leading digital transformation across our enterprise solutions and driving innovation in our service offerings and processes

Effectively managing the financial resources of the Enterprise Technology team and associated plans and budgets

Collaborating with the infrastructure and security teams to create strategies and plans for data security, backup, disaster recovery, business continuity, and archiving

Working together with key Humber stakeholders to understand additional ERP requirements and ensure that student, faculty, and staff experience are aligned with Humber's strategic priorities and overall technology plans

Building and supporting effective governance & processes to support transparency & accountability in technology planning, deployment, and compliance with licencing obligations

Ensuring all Change Advisory Board (CAB) processes are supported and followed for enterprise application technologies

Identifying and assessing risks to Humber's enterprise technology systems and data, specifying and installing appropriate protection technology, processes, and remediation

Managing production support incidents on a 24/7 basis and deploying staff as needed to resolve critical technology incidents and problems

Delivering formal technology and business recommendations to the Information Technology Services' Senior Leadership Team
Ideal candidate skills & experience:
Four-year degree in Information Technology Management (or equivalent Computer Sciences degree) from a recognized educational institution or equivalent training and experience

Certification in cloud administration and/or database technology (i.e., AWS, Azure, Oracle) would be an asset

The minimum practical experience required is seven years in a progressively complex applications environment, supporting technology and integrations in a similar multi-vendor complex computing environment as Humber

Minimum of three to five years of experience working as a leader and strong people manager who has served the technical team and achieved team goals

Broad understanding of ERP software, ideally including AWS and/or Microsoft Azure

Solid experience in managing cloud environments for enterprise solutions and ensuring a strong security posture while managing and forecasting costs

Exceptional leader with experience leading through change, team building skills, well-developed customer service skills

Able to work with and across diverse and complex client groups and have a strong ability to apply technical skills and knowledge in designing creative solutions and performing root cause analysis for a wide range of IT issues

Any experience in strategic planning, vendor management, contract management and/or budget experience should be highlighted in your application
If you are intrigued and invigorated by the details of this opportunity to bring your experience to a key role with Humber College, we would love to have a conversation.
To express interest in this opportunity please apply online by clicking the "Apply Now" button below.
For more information about this exciting opportunity please contact Mark Gillis, Senior Consultant, at mgillis@kbrs.ca or Natalie Lagace, Recruitment Specialist, at nlagace@kbrs.ca. If you require accommodation to participate in the recruitment process, please let Mark or Natalie know.
Humber College is committed to a workforce that reflects the diversity of our students and our city. We actively seek Indigenous Peoples and individuals from equity-deserving groups with demonstrated skills and knowledge to deal with all aspects of equity, diversity and inclusion in a post-secondary environment.
Humber College is committed to accommodating applicants with disabilities throughout the hiring process, in accordance with the Accessibility for Ontarians with Disabilities Act (AODA). Our HR Generalists will work with applicants requesting accommodations at any stage of the hiring process. This document is available in alternate formats upon request.
At Humber College, all forms of discrimination and harassment are prohibited. Students and employees have the right to study, live and work in an environment that is free from discrimination and harassment. If you need assistance on concerns related to discrimination and harassment, please contact the Centre for Human Rights, Equity and Inclusion http://hrs.humber.ca/human-rights-equity-diversity.html or the Office of Student Conduct at studentconduct@humber.ca