Image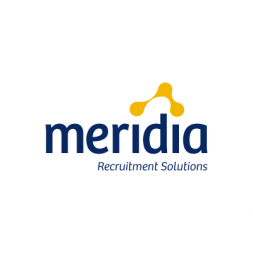 Information Resource Specialist
Toronto, Ontario
Reference No. CG-16446

Meridia Recruitment Solutions has exclusively partnered with R.V. Anderson Associates Limited (RVA) to find an Information Resource Specialist that is passionate about working with others and building on mutual successes in a supportive environment offering phenomenal benefits, growth potential and summer 4-day work weeks' with the potential carry this into the year.

As an employee-owned company, RVA fosters a culture where you can thrive – and by thrive, we mean a place where you can share your ingenuity, express your difference, and grow in your very own way. Whatever your area, no matter your grade, your unique skills and perspective will help drive change from operations to the C-suite, across a wide of range of projects and channels.

Are you ready to build a future that's uniquely yours? Join the award-winning team and make a difference that defines you.
RVA is seeking a motivated, initiative-taking and detail driven, Information Resource Specialist to join the growing Information Management Team.   This role, reporting to the Vice President, Corporate Services and working closely with company Resource Librarian contributes to the various information, competitive intelligence, prospect monitoring and market research needs throughout the life cycle of engineering and architectural projects.
The Information Resource Specialist will actively collaborate with other members of the Corporate Services team and take part in special projects such as assisting with the evolution of the physical library to a digital platform including inventory, curation, conversion, classification and training.
Duties and Responsibilities:
·          Research and monitoring of business development opportunities (bids) from prospect stage to formal RFP.   Management of online proposal submission and market research efforts.
·          Assist with library management: including cataloguing, processing, distribution / circulation, collection development/maintenance and providing timely library services support to project teams.
·          Further develop and maintain the library component of the company's intranet site, including digitization and re-cataloging of older resources through the company's information management systems.   This could include training.
Support Functions:
·          Prospect, competitive intelligence, client and market research, and data management.
·          Develop and maintain internal guides and tools, such as Tips & Tricks to accessing information internally and externally.
·          Provide company-wide training on Information Management activities and resources.
·          Provide support and back up to the Resource Librarian with regard to activities and functions of the CRM.
·          Provide support to Resource Librarian, Content Administrator, and other internal corporate groups (proposals, risk management and marketing) as needed.
Qualifications:
·          MI with a concentration in KMIM or LIS, or 3 years' experience in a similar role.
·          Proficient knowledge of corporate library procedures including collection development and maintenance of physical and digital collections.
·          Advanced skills in Microsoft Office 365 including Word, Excel, Teams, Outlook.
·          Exceptional Research skills.
·          Strong organizational skills, ability to prioritize and multi-task.
·          Other useful skills – database design and management, experience with WordPress, experience with project information systems (such as Newforma).
Diversity, Inclusion, and Accommodations:  

At RVA, we are committed to fostering a workforce that reflects the diversity of the communities in which we operate. RVA is an Equal Opportunity Employer that considers applicants without regard to age, race, colour, national origin, citizenship, sex, sexual orientation, religion, creed, marital status, disability, or any other protected status. If you require any special accommodations, please advise Human Resources. Any information received relating to accommodations will be treated as confidential.
To express interest in this opportunity please apply online by clicking "Apply Now" below.
If you have any questions about this opportunity, please contact Cassandra George, Senior Consultant at 647-888-5199 or cgeorge@kbrs.ca. If you require accommodation to participate in the recruitment process, please let Cassandra know
We sincerely thank all candidates for their interest, however, please note that only those applicants selected for further consideration will be contacted.